Having plastic surgery is an exciting step, but you shouldn't forget to research the recovery period that awaits you afterward. If you're having a tummy tuck and breast augmentation, you'll need to buy a faja. But how do you choose the best faja for a tummy tuck and breast augmentation? There are a few things to pay attention to – we've explored this topic in the text below. Dive into Navanah's curated selection of fajas, meticulously designed for dual-procedure recovery. Ensure you're equipped with the best for a smooth and comfortable healing journey.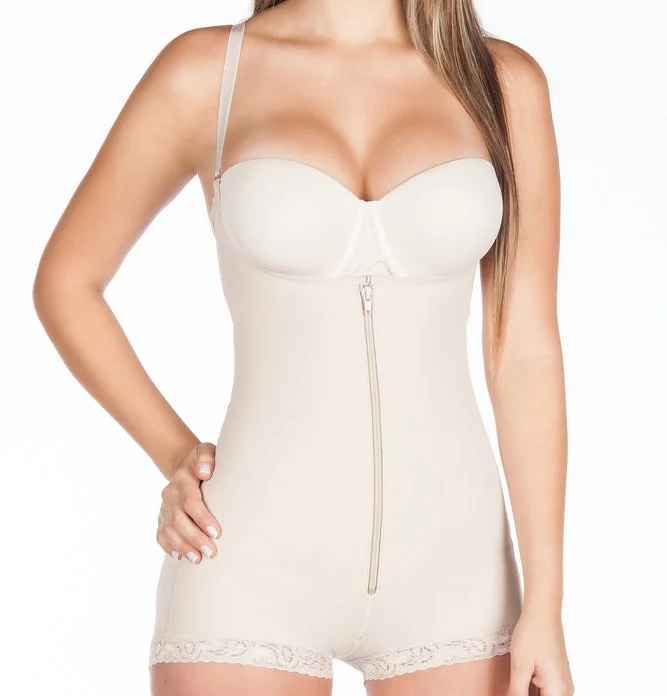 What Is the Role of Faja in Post-Surgical Recovery?
Faja is an essential post-op supply for those who have undergone plastic surgery procedures such as tummy tuck, BBL, or breast augmentation. It's a form of a compression garment used to speed up recovery and make it more pleasant for the person wearing the faja. This garment supports the body, applies just enough pressure to boost healing processes, helps with circulation (consequently reducing the risk of blood clots), keeps the skin in the desired position after surgery, and reduces the risk of post-op infections. Most doctors would recommend using a specific faja during your recovery – you will get through it a lot easier with this garment.
Are There Some Special Considerations for Tummy Tuck and Breast Augmentation?
In general, fajas are designed to support the midsection of the body – which means they go from below the breasts to the thighs. This works perfectly after a tummy tuck but won't be of much help if you have had breast surgery as well. So, yes, there are special considerations for those who have had both tummy tuck and breast augmentation. You will need to choose a faja that has a built-in bra – these are usually made with comfortable bras that have high back so that the support is better and the compression garment feels more comfortable.
Get Navanah's Specific Faja Models That Address Both Abdominal and Breast Support
As one of the leading faja companies, we at Navanah have thought of everything – of course, we have a model that's designed to provide both abdominal and breast support. Navanah uses only the best materials, and our products are made thanks to stellar Colombian craftsmanship. With our fajas by your side, the recovery process will go by faster than you would've expected it to!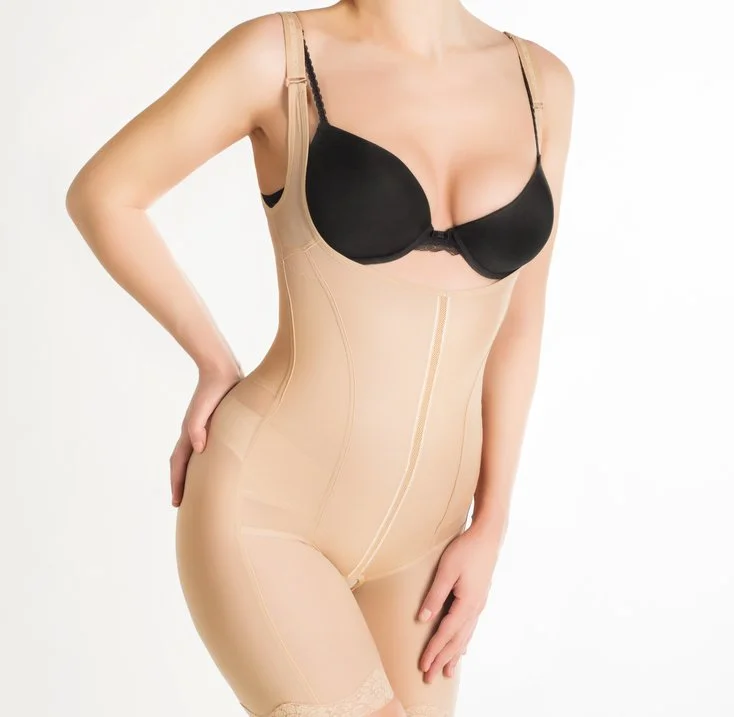 Choosing the Right Faja Size and Style
Before you undergo surgery, you will have a pre-op fitting to determine what size faja you will need after the procedure. Of course, this is just an estimate, and you may end up needing one size up or down – your surgeon will determine this once they've finished with the surgery. When it comes to style, you should keep in mind that functionality is way more important than the design – but luckily, Navanah has managed to combine both efficiency and aesthetics to create an ultimate faja that will work great for everybody.
Navanah's Selection of the Best Faja for Tummy Tuck and Breast Augmentation
Our collection features several outstanding models – among them, you will find full-body fajas. We offer models that come with a built-in bra and those with a bra and sleeves. Both options come in black or beige, so you can easily wear these compression garments under your clothes, no matter what color the clothes are. Navanah's models promise comfort, durability, and safety. Our materials are breathable and pleasant to the skin. So, what are you waiting for? Check out our collection and choose your perfect faja!
References