Are you looking for a method of shaping and contouring your body, so it looks thinner and more like your ideal physique? If so, Smart Lipo may be a procedure that you should consider. Designed for almost any location on the body, this procedure is quite safe, it's effective and cost-effective. Let's talk about Smart Lipo in Miami so you can determine if this is something you should pursue.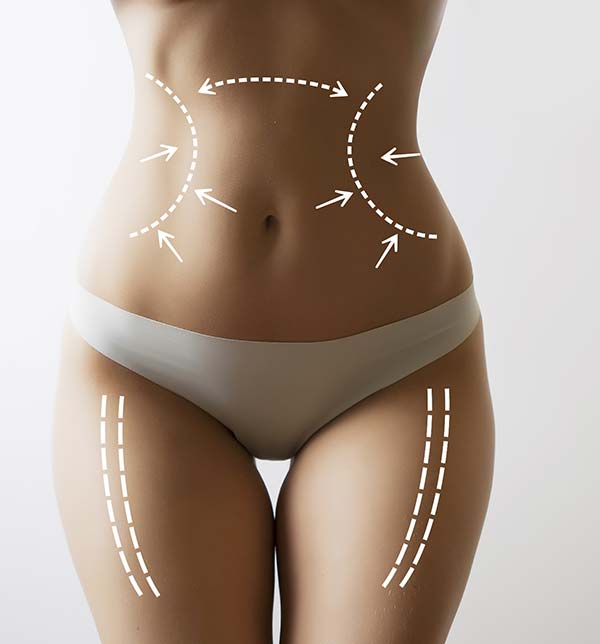 SmartLipo is a fat removal process that is designed to contour different areas of your body by way of laser technology. Heat produced by the Smart Lipo laser turns fat cells into liquid, which can then be suctioned out of the body by the surgeon performing the procedure. Depending on the area you're having treated and how stubborn the fat is in that area, massage may be used to help remove as much fat as possible.
Smart Lipo was originally created by a company named Cynosure, which is a leading manufacturer and inventor of various laser lipolysis technology. There are a few different units out there, but they generally use the same technology.
Smart Lipo VS Regular Lipo
You've probably heard of tradition liposuction before. It's been used for many years. While it's similar in why it's used, there are a few differences between regular lipo and the smart version. Regular liposuction utilizes a cannula, which is a small, thin tube that breaks up any unwanted fat deposits just below the surface level of your skin. Smart Lipo relies on laser technology to melt away fat.
Smart liposuction is minimally invasive and performed with the use of local anesthesia. A laser fiber is inserted in a tiny hole just below the skin, allowing laser energy to do its job. The surgeon performing the procedure doesn't have to manually manipulate the area as much as traditional lipo, so there tends to be a lot less trauma and recovery time. Another feature of Smart liposuction is that is seals up any small blood vessels in the area that's being treated. There is less bruising and bleeding during and after the procedure. Most people also experience less swelling and a higher collagen production rate.
Advantages of Smart Liposuction
This breakthrough laser technology has a lot of advantages. Not only can you achieve the body of your dreams with this targeted procedure, but it's a cosmetic surgery option that gives your surgeon the ability to be very precise with where and how they're removing fat. It's much easier to suction liquefied fat out of the body, so more can be removed, and you can get back on your feet in a shorter period of time. A small cannula hole also means that you shouldn't have any scarring to worry about.
Other benefits include:
Less bruising
Customized body contouring
Tissue coagulation
Targeted approach
Candidates for Smart Lipo Miami
If you're wondering if you're a good candidate for Smart liposuction, you should schedule a consultation with a surgeon in the Miami area. The best candidates for this procedure are usually people that are in good health, have tried exercise and diet without optimal results, have specific areas they want to target, are not dealing with obesity and have realistic expectations about what this procedure can provide.
Smart Lipo Treatment Areas
Smart liposuction can be utilized on a number of different parts of the body. It even works on portions of the face, like the chin and upper arms. Other commonly treated areas include the chest, breast area, stomach, waist, back, hips, thighs, knees, face, neck and jaw line.
How Does Smart Lipo Work?
Laser energy removes excess fat while tightening loose skin by way of a small incision. A laser fiber is inserted into the fatty area by way of a tube. It is then heated up so fat becomes liquid, and then it can be suctioned out. This process also stimulates the production of collagen, which makes your skin look firmer and smooth. You won't experience any kind of nerve damage or damage to surrounding soft tissue.
Recovery after Smart Lipo Procedure
It's much easier to recover from a Smart liposuction procedure than the traditional procedure. With less trauma to the treated area and surrounding areas, you won't have much bruising or swelling to deal with. Your surgeon can be very gentle while he's treating you, so you shouldn't experience much pain after your procedure is done. Just make sure that you're following the instructions of your surgeon and care team in order to prevent complications or discomfort.
You may need to wear a compression garment, depending on where you received treatment. This provides additional support so you can heal comfortably and quickly.
Most risks can be avoided by having a reputable and experienced surgeon conduct your procedure for you. The most common complication that people experience is a reaction to the anesthesia used during the procedure. It's also important that you take proper care of your wound, so you don't develop an infection. Other potential risks include swelling, pigmentation issues and thermal burn.
When Will You See the Results?
During the first couple of weeks after your procedure, you may experience some degree of swelling or bruising. Once this goes away, you'll be able to take a good look at your body and see the changes that were made. The results are long-lasting if you take care of your body and don't put on any large amount of weight. Keeping up with an ongoing exercise regimen can also help you maintain your results.
The price of Smart Lipo in Miami can really vary depending on the size of the area that is being treated. You can expect to pay anywhere from $2,100 to $8,400.
Financing Your Smart Lipo Surgery
If you are interested in scheduling a Smart liposuction procedure but don't have the funding available, you have the option of financing your surgery. At our cosmetic surgery center in Miami, we offer financing and payment plans to make this process more affordable.
Get a Free Smart Lipo Consultation with us
If you would like more information or would like to find out if you're a good candidate for a Smart liposuction procedure, reach out to Boutinic Aesthetics to schedule an appointment.