Tummy tuck surgery is a great choice for achieving a tight, defined midsection. Many people in the Miami area seek out this procedure to gain confidence to wear the things they love. Modern techniques ensure that a tummy tuck is a gentle procedure with a moderately easy recovery. Take a look at everything there is to know about getting a tummy tuck in Miami.
Tummy Tuck at Boutinic Aesthetics

Quick Overview
Tummy Tuck price: $4000 – $5000
Financing available: Yes
BMI Requirements: 34 or below
Average office visits: Three to four
Anesthesia: General
Procedure time: 2-4 hours
Recovery timeline: 2-6 weeks
Pain Rating: 6/10
Ready to travel After: 2-4 weeks
Ready to work After: 10-15 days
Final results: 3-6 months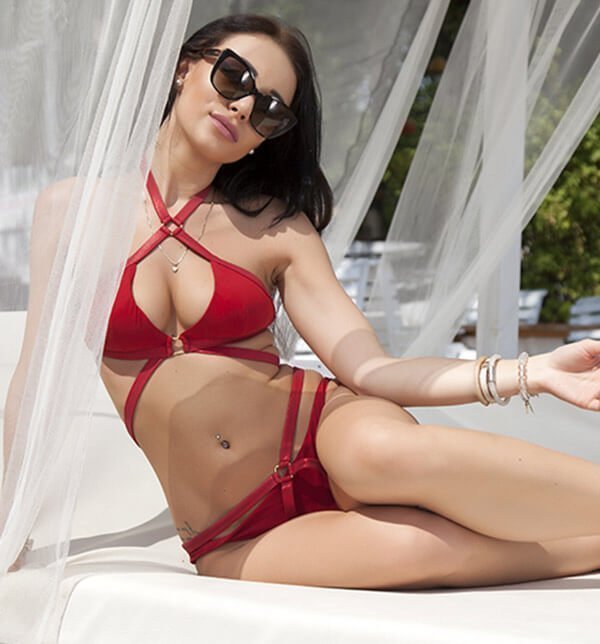 What Is a Tummy Tuck Also Known as Abdominoplasty?
A tummy tuck is a cosmetic procedure that improves the shape and appearance of the abdomen by removing excess skin and fat. The tummy tuck's purpose is to thin and shape your waistline and tightens the abdominal wall muscles. During the procedure, it's common for abdominal connective tissue called fascia to also be tightened with sutures. Finally, the remaining skin is positioned to create a neat, toned midsection.
Benefits of a Tummy Tuck Surgery
Considered the ultimate image booster, a tummy tuck procedure helps to remove excess fat and skin from around the belly button and abdominal areas to create a trim, firm look. In some cases, tummy tucks can also remove stretch marks from around the belly button area that are caused by everything from weight gain to pregnancy.
Tummy tucks can also help to restore weakened cores. This surgery helps to strengthen abdominal muscles to increase overall strength and flexibility. The difference is often enough to help people find relief from back pain. In addition, a firm core resulting from a tuck can help to improve posture. There's also evidence that tucks can help to prevent hernias, reduce the symptoms of stress urinary incontinence (SUI), and help to improve bladder and bowel function.
Who Are the Best Tummy Tuck Candidates?
An ideal tummy tuck candidate is someone who has loose or excessive skin around their abdomen. If you're simply looking to remove excess fat from the midsection, a liposuction procedure may be a better fit. Candidates should also be within 30 pounds of their goal weight. If you're still in the midst of a weight-loss journey, waiting until you're fairly close to being done with weight loss can help to produce the best results.
Tummy tucks are commonly used by people who have loose skin around the abdomen after losing weight. Tucks can also help to reduce the "pouch" that lingers after a C-section. However, it's recommended that a tuck procedure is only done once you're fairly confident that you won't become pregnant again in the future due to the fact that the results of your surgery will be reversed by pregnancy.
Candidates for tummy tucks should also be in general good health. While a consultation for going over your health history is an integral part of the surgical process, it's helpful to know going in that a candidate should have a healthy heart, lungs, and immune system. You should also be committed to a healthy lifestyle that will enable you to maintain your results. While surgery is an excellent way to boost self-confidence by permanently removing fat cells, it can't prevent new fat cells from growing in different places. It's highly recommended that you stay within 10 to 30 pounds of your surgery-day weight because weight gain can cause the skin to stretch again. Losing a significant amount of weight following this procedure can produce additional sagging.
Tummy Tuck Before and After Photos
What Type of Tummy Tuck Is Right for You?
One of the exciting things about tummy tucks today is that they can be tailored to help you achieve results based on your body type, aesthetic preferences, and recovery expectations. Deciding which option is ideal for you requires a one-on-one consultation with a surgeon where all options are discussed. Take a look at what you can expect to cover during your consultation.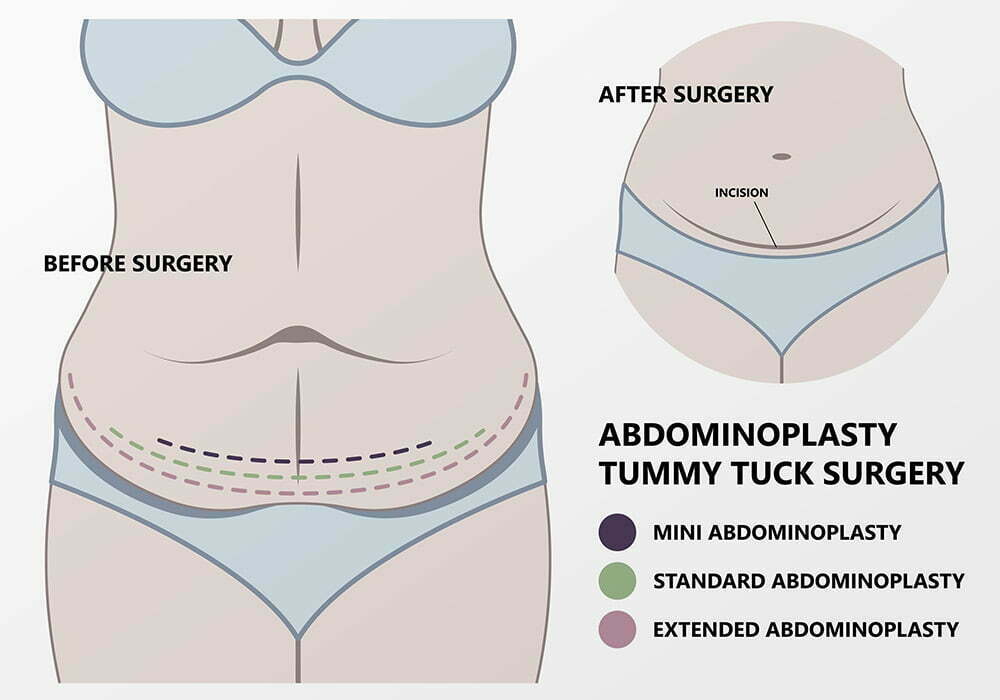 A partial tummy tuck is a scaled-down version of a full tuck procedure. It is ideal for someone with less skin and fat to remove. The "mini" aspect refers to the fact that less skin and fat are removed. During a mini tuck procedure, a small incision that mirrors the one made during a typical C-section is made along the bikini line. Next, the incision is used to tighten up loose muscles, remove excessive fat and skin, and flatten out the abdominal wall. One big difference between a mini and full tuck is that your belly button won't be moved or reconstructed during this procedure. Mini tummy tucks produce less scarring than full tummy tucks.
A full tummy tuck is also called a complete or standard abdominoplasty. It requires a horizontal incision along the bikini lines. In some cases, a second incision around the navel is used to remove excess skin in the upper abdomen. During surgery, skin is pulled down while excess skin, tissue, and muscle are contoured before being sutured together. Finally, a new opening allows the belly button to be sutured into a new position.
While an extended tuck is similar to a regular tuck, it goes further than just removing excessive skin and fat from the stomach area. The surgeon will also address the "love handle" area between the hips and waist. If requested, an extended tuck may also include the thighs. The incision used for an extended tuck wraps from the pubic hairline to the lower back.
This procedure can also be personalized to create finely tuned results based on your aesthetic preferences. Here's a look at three specialty tummy tucks.
The hourglass tuck is a next-generation body-contouring procedure that combines a tuck with liposuction and fat transfer. It allows the surgeon to create a beautifully proportioned abdomen-buttocks ratio using a single procedure. During an hourglass tuck procedure, fat that is removed from the abdominal area is transferred to the buttocks to enhance volume. Unlike implants, fat transfer reduces the likelihood for infections or complications because you're using your own tissue.
Reverse abdominoplasty is an excellent choice when seeking to simultaneously tighten the tummy and lift the breasts. It can be used with both a breast lift and augmentation. During a reverse tuck, excess tissue removed from the upper abdomen is used to increase breast volume using natural skin and fat in place of implants.
A belt lipectomy is considered to be the most invasive among all abdominoplasty procedures. A circumferential incision that resembles a belt running around the waist is created. Next, the surgeon uses liposuction to remove excess fat from the abdomen, lower, back, waist, and parts of the midsection. In addition, any separated abdominal muscles are tightened before the surgeon positions a new belly button. Finally, the belt incision is closed with sutures.
Combine Tummy Tuck With Liposuction for a Curvier Figure
It has become increasingly common to combine tummy tucks with liposuction to achieve noninvasive, well-tolerated body contouring. For patients, combining procedures helps to amplify the tightening effect of abdominoplasty on the midsection by sculpting the back, hips, thighs, and other areas near the midsection. Adding contouring and volume can avoid a disproportional look that sometimes happens when the abdomen is flattened.
Your Tummy Tuck Consultation
A tummy tuck consultation is an ideal time to discover all of the different options for achieving your aesthetic goals. Your age, weight, body composition, health history, lifestyle, and aesthetic desires will all be discussed during your consultation. In addition, your surgeon can provide you with before-and-after pictures of clients who have undergone the same procedures you're considering to help you formulate expectations.
Tummy Tuck Procedure Steps
A tummy tuck is considered a well-tolerated procedure that produces the results you want with minimal scarring. The specifics of your procedure will vary based on the type of abdominoplasty chosen. Take a look at the steps all patients can generally expect.
Once you are prepped for surgery, anesthesia will be administered through an IV. General anesthesia is typically used during an abdominoplasty. However, your surgeon will recommend the best choice for you.
Tummy tucks require horizontally oriented incisions in the bikini area. The shape and length of your incision will be determined by the amount of skin and tissue that must be removed. Incision type directly impacts how much scarring can be expected.
3. Removal of Excess Skin With Muscle Repairs
Once the incision is made, the surgeon will pull down skin to remove excess tissue and skin. The surgeon may also pull loosened rectus muscles together to create a tighter, firmer muscle structure in your abdominal area.
Sutures, skin adhesives, tapes, and clips will be used to close your incisions. Your surgeon will inform you of the closure method being used prior to your surgery.
Following your procedure, you'll be wheeled into a recovery room for monitoring. Your abdomen will be covered in surgical dressings. In most cases, small drainage tubes are placed around the incision to clear any fluid that might build up.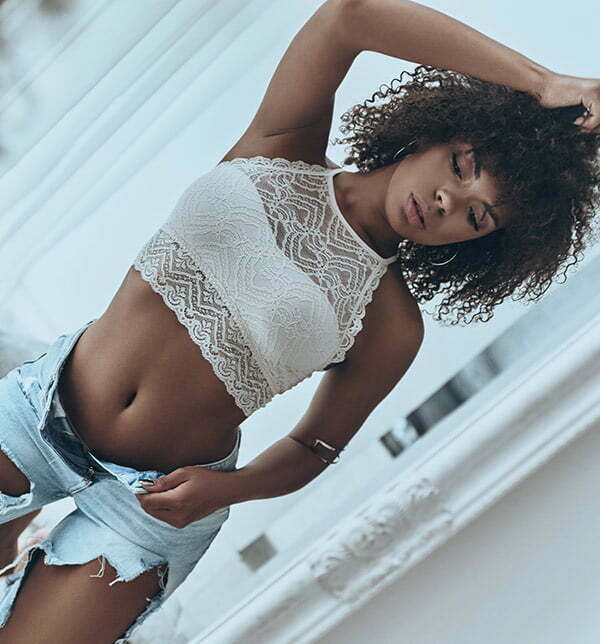 Tummy Tuck Recovery Time and Healing Process
It typically takes one to two weeks for incisions to heal following an abdominoplasty. You'll be instructed on how to handle wound care, pain management, and other post-surgical considerations before being released from the surgical clinic. It's common for patients to experience swelling for several weeks following surgery. Full recovery time following surgery is six weeks.
The cost for a Miami tummy tuck can vary based on the specifics of your procedure. Most tummy tucks cost between $3,000 and $10,000. Patients of Boutinic Aesthetics enjoy flexible in-house payment and financing plans.
At Boutinic Aesthetics the cost of a Tummy Tuck Surgery is around $4,500, with an average range from $4,000 to $5,000.
Make an Appointment With a Tummy Tuck Doctor Today
Don't spend another day feeling unsatisfied with your appearance. Book a consultation for a tummy tuck in Miami with Boutinic Aesthetics. Our state-of-the-art clinic offers world-class care in a comfortable, pristine setting. Contact us today!