Abdominal etching in Miami is a great option for men and women who are interested in improving their physique and obtaining a six-pack. This cosmetic surgery is considered a permanent procedure that delivers long-term results and creates a sculpted look that doesn't require performing more strength-training exercises.
Abdominal Etching at Boutinic Aesthetics

Quick Overview
Ab Etching price: $4,500 to $5,500

Financing available: Yes
Ideal BMI : Under 34
Average office visits: 3-5 office visits
Anesthesia: General
Procedure time: 1 hour
Recovery timeline: 1 to 4 weeks
Pain Rating: 5/10

Ready to travel After: 10 to 14 days
Ready to work After: 2 weeks
Final results: 2 weeks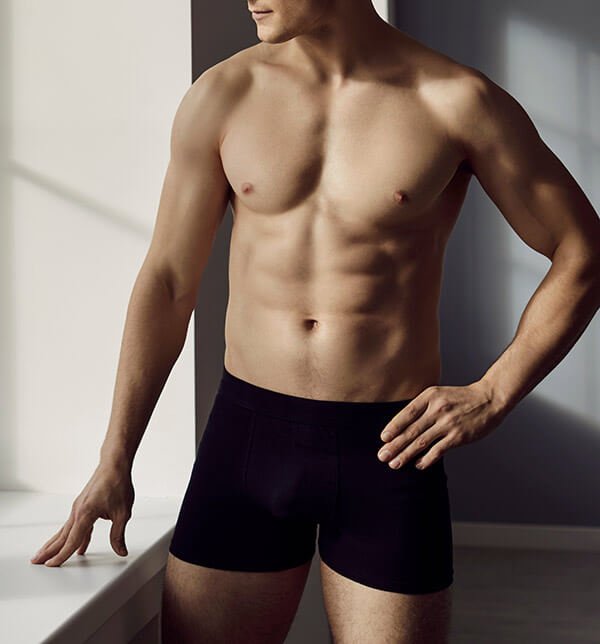 What is Abdominal Etching, also known as six-pack surgery?
Abdominal etching is similar to liposuction and removes a small amount of body fat on the abdomen near the muscles. The purpose of abdominal etching is to create the appearance of a six-pack, which means that some of the fat is still left behind to ensure the muscles are more defined and visible. A surgeon carefully carves the fat deposits and makes small incisions near the belly button.
Benefits of Abdominal Etching Procedure
Abdominal etching offers dramatic results when you haven't had success with achieving a six pack with diet and exercise. It has a faster recovery time than similar procedures and allows many patients to resume their normal activities in five to ten days. The procedure leaves behind little to no scarring and can improve the overall appearance of both men and women of different ages. Additionally, the results are typically permanent for the average person.
Candidates for Ab Etching Surgery
Our doctors at Boutinic Aesthetics specialize in male and female abdominal etching; gender is not a factor that affects candidacy for this surgery.
Candidates for ab etching surgery is a healthy individual who doesn't smoke, is not obese, and doesn't suffer from any serious health conditions. The most ideal candidates are those who are less than 30 percent of their ideal body weight with healthy skin tone and muscles. It's also important for the patient to have realistic goals with results they want to achieve while working with an abdominal etching surgeon.
Best Abdominal Etching Surgeons in Miami
Ab Etching surgery Before and After Photos
Men vs. Female Abdominal Etching
Men who undergo abdominal etching can differ between both men and women, but it mainly depends on the individual and their body type. Men can occasionally achieve better results because they don't always carry as much fat around their midsection compared to women. There are many different factors that determine the outcome, which include age, overall health, and the current weight of each patient.
How Does Ab Etching Lipo Differ From Traditional Liposuction?
Abdominal etching is similar to liposuction but differs because it doesn't remove all of the abdominal fat. Some of the fat is still left behind to ensure the abdominal etching surgeon can sketch the abdomen to create the illusion of a six-pack. Liposuction is also considered to be a more invasive procedure due to how much fat is removed and has a longer recovery process.
Abdominal Etching Surgery Step-By-Step
Both men and women can benefit from abdominal etching to obtain a sculpted abdomen and have six-pack abs almost immediately after the surgery is performed. The procedure involves removing fat that sits on the abs as the plastic surgeon sculpts the remaining fat.
Before the procedure begins, the plastic surgeon will mark the natural abdominal markers, depending on where fat will be removed on the abdomen. This will guide the surgeon during the procedure.
2. Anesthesia and Incisions
 General anesthesia is administered to the patient before incisions are made to ensure the cannula can be introduced to the targeted areas.
3. Six Pack surgery process
The plastic surgeon uses a tumescent saline solution to infiltrate the treatment area to shrink blood vessels and reduce blood loss before excess fat is removed. A cannula is used to remove the fat under the skin while enhancing specific muscles on the torso. The incisions are then closed by the plastic surgeon.
Your surgeon will give you personalized aftercare instructions to ensure a speedy post-op recovery. During the abdominal etching recovery, patients are instructed to wear liposuction compression garments for three to six weeks and maintain a healthy diet. It's important to provide proper care to the surgical sites and attend all follow-up appointments at Boutinic Aesthetics.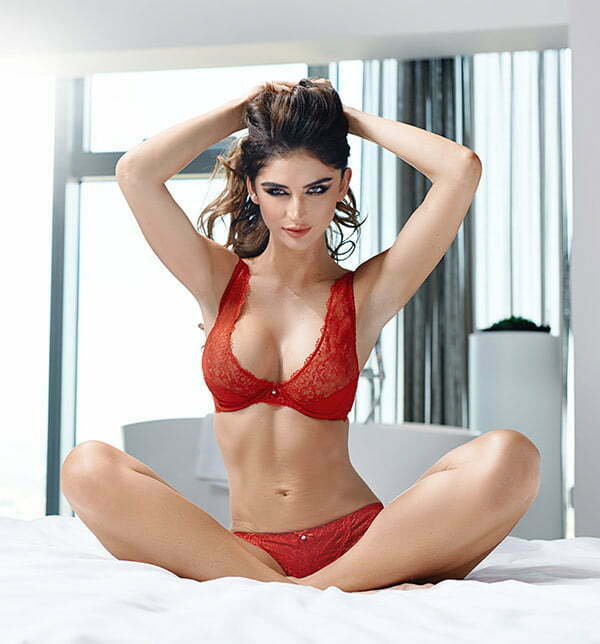 Recovery After Ab Sculpting Surgery
The average recovery timeline for six-pack surgery takes between 1 to 2 weeks. It's important to wear compression garments following the surgery to promote proper healing and avoid complications. It's important to avoid physical activity for at least ten days following the surgery. Normal activities can be resumed two weeks following the procedure after the surgeon takes a look at the surgical site during the follow-up appointment.
General guidelines to follow:
You must stop smoking for at least 1 month before the procedure. 

Avoid crossing your legs to prevent blood clots.

Move your legs and extend your ankles regularly. 

Wear the postsurgical faja or garment as recommended by your surgeon.

Watch your hydration and nutrition drinking plenty of water and eating protein-rich foods.

Avoid strenuous activities or exercise until your surgeon approves it.

Take all prescribed medication, following post-op instructions from the Boutinic team.
Abdominal Etching Pros and Cons
One of the main benefits of abdominal etching is the permanent results it delivers. Patients can achieve washboard abs without spending too much time in the gym. The procedure delivers immediate results and can enhance the personal confidence of the individual. Additionally, about 98 percent of people are happy with the results, according to ovid.com
Pros:
You can achieve a sculpted six-pack in one session.

As with other Lipo techniques, fat cells are removed permanently from the body.

Instant results, with consequent confidence and self-esteem boost!

Non-invasive, patients tend to experience fast recovery with almost no pain.
Cons:
It is not effective to eliminate cellulite

Patients need to keep a healthy lifestyle in order to maintain results over time.
Abdominal Etching Results at Boutinic Aesthetic
Abdominal etching is one of the top procedures performed at Boutinic Aesthetics due to the high level of experience and skills of the team. Dr. Fermin Morales, Dr. John E Nees, and Dr. Ernesto Torres have extensive medical education and are affiliated with multiple medical associations.
You can expect to see the final results of your 6-pack surgery after 10-12 weeks depending on the amount of fat removed. More defined abdominal muscles are immediately noticed just a few days after the procedure is done and the swelling subsides. Although this procedure only targets the abdominal section, it also has a positive impact on female patients' waist-to-hip and waist-to-bust ratios. Men also refer an increased satisfaction with their burlier torso, particularly if they combined the ab etching lipo with other body-sculpting techniques.
Abdominal Etching Cost in Miami
The cost of abdominal etching in Miami is $3,000 to $10,000, depending on a few factors. The overall cost is influenced by the amount of fat that needs to be removed and the level of experience of the plastic surgeon.
Are You looking for Ab Plastic Surgery in Miami? Contact Us
If you're interested in abdominal etching, feel free to contact us today to schedule a free consultation with one of our leading board-certified surgeons. We specialize in abdominal etching and can discuss your goals.