Breast Augmentation Miami
The look of the breasts is impacted by natural anatomy, weight changes, lactation, and age; those reasons often lead women to seek breast augmentation surgery. While breast augmentations are frequently chosen for cosmetic reasons, they can also help to reconstruct the breast after an injury or surgery. Boutinic Aesthetics offers different breast implant sizes and textures to accord with your aesthetic goals at the best prices. Our board-certified surgeons will also provide you with expert and personalized advice for your breast augmentation in Miami.
Breast Augmentation at Boutinic Aesthetics

Quick Overview
Average price: $4000 – $4500
Financing available: Yes. 
BMI Requirements: No
Average office visits: 4-6 visits.
Anesthesia: General
Procedure time: 1-2 hours
Recovery timeline: 1-2 weeks
Pain Rating: 4/10
Ready to travel After: 5-7 days
Ready to work After: 1 week
Final results: 1-3 months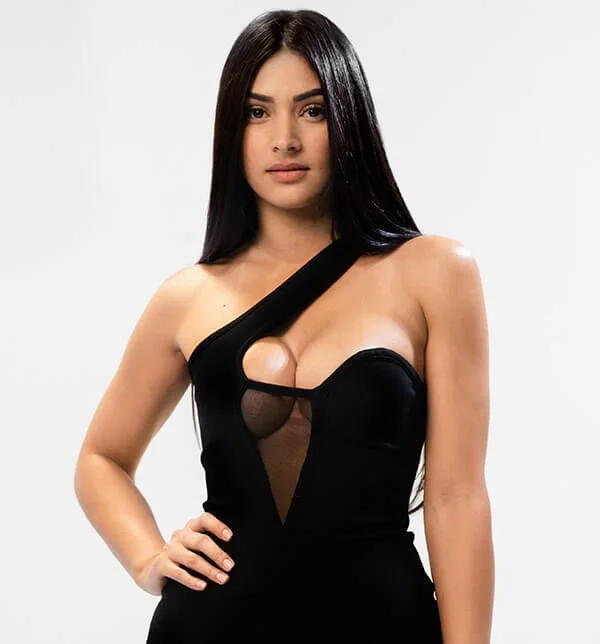 What is breast Augmentation, also known as "Boob Job"?
Breast augmentation is a procedure performed by a plastic or cosmetic surgeon and involves inserting implants into the breasts or using fat transfer to enhance the shape, size, and contour of the breasts. The implants are placed under the chest muscles or breast tissue with breast implants that are FDA-approved for specific age groups.
This type of cosmetic breast surgery is popularly known as "Boob Job" or breast enlargement and can dramatically improve your breast size. It is also performed in male patients looking for a male-to-female breast augmentation.
Benefits of Breast Augmentation Surgery
Breast augmentation enhances the size of the breast and creates a fuller contour and shape. It is ideal for women who need to undergo reconstructive surgery or restore the size of their breasts after pregnancy. It also makes the breasts appear more symmetrical. For many patients, it makes it possible to wear more types of clothing and improve their physical appearance and figure.
Are Breast Implants Right For Me?
You can benefit from breast implants if you want to have larger breasts and increase your confidence. This type of cosmetic surgery is also ideal for women who want to reposition at least one of their nipples. It's an ideal surgery if you're in good health and are at least 18 years old. It's also important to have breasts that are fully developed.
Implants may also be right for you if you've lost some of your breast size and volume due to pregnancy and nursing. Losing weight can also reduce your cup size, which can be restored with breast augmentation.
Top Best Breast Augmentation Surgeons in Miami
Dr. Fermin Morales, Dr. John E Nees, and Dr. Ernesto Torres are leading plastic surgeons in Miami, Florida, and are established professionals in the medical industry. They provide breast Augmentation in Miami at Boutinic Aesthetics and specialize in other types of plastic surgery, allowing patients to have access to a variety of different services.
Breast Augmentation Before and After Photos
Types of Breast Implants We Offer at Boutinic
The different types of breast implants that are available include saline breast implants, structured saline breast implants, silicone breast implants, form-stable breast implants, round breast implants, textured breast implants, and smooth breast implants.
Silicone breast implants contain silicone gel, which is thick and sticky, mimicking the texture of human fat. Silicone implants are the most popular type of implants because they appear natural. They're available for women at least 22 years old. Silicone implants last ten to 20 years before they need to be replaced.
Saline implants contain sterile salt water and are filled after the empty implants are inserted in the breasts. They're available for women at least 18 years old. Saline implants have a lifespan of ten to 20 years before they should be replaced.
Gummy bear implants are known to have a natural appearance and have a lower leak rate, making them a safer option. They maintain their shape over time and only need to be replaced every ten years.
What to Consider Before Breast Augmentation?
Breast implant incision options
During a consultation, a plastic surgeon will discuss the different incisions they can make when inserting the implants. There are four different types of incisions, which vary in location.
Breast implant placement options
What size implants should I get?
iYour Initial Consultation
During your initial breast augmentation consultation, your plastic surgeon will discuss your medical history and any allergies you suffer from or medications you're taking. They'll talk about your current health and the goals you want to achieve with breast augmentation. The surgeon will help you to have realistic goals and will discuss the different options that are available. You can schedule the surgery two to four weeks after your initial consultation, depending on the plastic surgeon's schedule and availability.
Preparing for Your Breast Implant Surgery in Miam
Preparing for the surgery requires avoiding strenuous physical activity. Your plastic surgeon will advise you to avoid drinking any beverages, including water, or eating food after midnight the day before your surgery. You should bathe the day before the surgery and avoid using any fragrances, deodorants, or scented lotions. Reach out to a family member who can provide you with transportation and offer physical support on the day of the surgery
What Happens During Breast Augmentation Procedure?
You're given anesthesia, whether you choose intravenous sedation or general anesthesia.
The incision is made on each breast, which is discussed during your consultation.
The plastic surgeon inserts and places each breast implant into pockets.
The plastic surgeon closes the incision with layered sutures or surgical tape.
Breast Augmentation and Breast Lift
Plastic surgeons often perform a breast augmentation and breast lift, which means you don't have to choose a larger implant because of the lift's ability to make the breasts appear larger. These two procedures increase the cup size and deliver better results. It's ideal for women who have lost weight or have experienced breast tissue loss due to nursing.
Breast Augmentation Recovery Process
The breast augmentation recovery process requires resting for three to five days before returning to work. It's normal to feel weak and sore for two to three weeks following the surgery. Post-operation, it's important to get more sleep and rest as much as possible. Avoid wearing an underwire bra for at least six weeks. Keep your head and breasts above water, and sleep on your back during the night. Avoid performing any strenuous activities that involve the upper body.
Cost of Breast Augmentation in Miami?
Breast augmentation has an average cost of $4,000 and $8,000 in Miami, Florida. There are many factors that determine the overall cost, including the type of implants you choose. Breast augmentation procedure at Boutinic ranges between $4000-$4500.
Book your Breast Augmentation surgery Today
If you want to learn more about breast augmentation, you can schedule a consultation today to discuss your options.