Over time, many women experience breast ptosis, commonly referred to as sagging. Ptosis is often the byproduct of reduced elasticity and firmness. The nipple may descend below the breast fold in many cases, producing noticeable sag. This issue can occur for many reasons, but the most common are aging, weight loss, breastfeeding after pregnancy, and more. 
Whatever the cause, sagging can have a significant impact on your self-esteem. It changes your figure, affects how your clothing fits, and more. Fortunately, you don't have to settle for sagging breasts. A breast lift in Miami is a game-changing procedure that can transform your body, giving you a substantially perkier look, enhanced breast shape, and a more youthful overall appearance.
Breast Lift at Boutinic Aesthetics

Quick Overview
Breast Lift price: $4,500 – $5,500
Financing available: Yes
Average office visits:Three to four
Anesthesia: General
Procedure time: two to three hours

Recovery timeline: One to six weeks
Pain Rating: 4-5/10
Ready to travel After: 7 days
Ready to work After: 7 to14 days
Final results: six to twelve weeks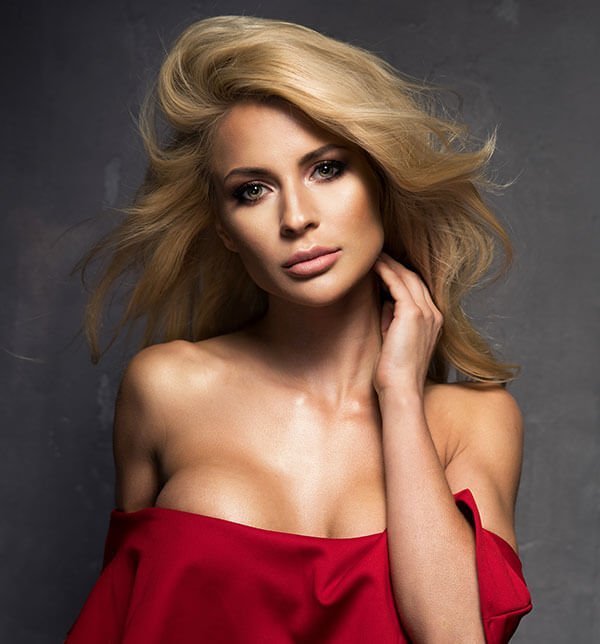 What Is Breast lift also known as Mastopexy ?
A mastopexy is the medical name of the breast lift procedure. This surgery aims to enhance the appearance of the breast by repositioning the nipple, removing excess skin, and tightening the surrounding tissue for ongoing support. Breast Lift surgery has many approaches, but the end goal is always the same, a youthful breast appearance. It's a complex procedure, but a breast lift doctor can determine the best course of action for your unique needs.
Who is the Ideal Candidate for Breast Lift Surgery?
Think that a breast lift is right for you? This procedure is relatively straightforward and has comparatively lax requirements. While all women are different, an ideal candidate for this surgery has:
Uneven breasts

Breasts with a flat and elongated shape

Noticeable sagging from age, weight loss, genetic conditions, or pregnancy

Downward-facing nipples and areolas

Nipples that sit below the breast fold

Stretched or enlarged areolas
If you fit the bill, it may be time to contact a breast lift Miami surgeon. Typically, candidates also,
Desire an overall perkier look

Want enhanced contour and breast positioning

Do not have a habit of smoking

Are in generally good mental and physical health

Have realistic expectations of the procedure's outcome

Understand potential risks
Breast Lift or Breast Augmentation?
A breast lift can provide excellent results that transform your figure. However, it's not the same thing as getting a breast augmentation. Both procedures can modify shape and appearance, but they are two
different surgeries
that achieve distinct results. What's suitable for you depends entirely on your goals. A mastopexy raises the nipple and areola while tightening the surrounding tissue. The result is a perkier position on the chest with a natural teardrop breast shape.
Breast lifts don't provide fullness at the top of your breast. To achieve that, you'd need an implant with traditional breast augmentation. The good news is that many surgeons can combine the two procedures to achieve both lift and fullness. Combination augmentations and lifts let you achieve the desired look without going under multiple times.
Top-Rated Breast Lift surgeons in Miami
At Boutinic Aesthetics our main goal is to make you feel confident with any part of your body you don't like through amazing beauty transformations. That is why we offer competitive breast lift prices in Miami, the best cosmetic surgery doctors, and long-lasting results that will change your life.
Breast lift Before and After Photos
Breast Lift Incisions and Techniques
Several incision types and techniques exist for breast lift surgery. Your specific needs and situation will dictate how the surgeon proceeds and what distinct methods they use. Here are some of the most common approaches.
Also known as the "Inverted T Lift," this technique uses a larger incision. It's more invasive than other methods, but can benefit those with significant breast droop. It's ideal for women who have a longer distance between the breast crease and the nipple.
As the name would imply, this technique involves an anchor-shaped incision. The cut occurs around the areola's perimeter and extends vertically down the crease. Then, the incision moves horizontally along the crease. With the anchor lift, doctors have more breast surface area to work with, providing impressive results to address extreme sagging.
In stark contrast to the previous method, this lifting technique is the least invasive. The incision is small, occurring along the upper half of the areola. Breast lift doctors use the incision to remove a crescent-shaped piece of tissue above the areola. After suturing the cut ends, it provides a natural lift. This option is best suited for women experiencing only a small degree of sagging. It's the procedure of choice for those with downward-facing nipples or those also getting traditional augmentation.
Here's another choice for individuals with only minor sagging. It can go by names. Some refer to it as the "Donut Lift," while others refer to its medical terminology as "Peri-Areolar" or "Circumareolar." Either way, this technique is best when the goal is to insert implants, produce less noticeable scarring, and address light sagging. The incision is around the entire areola perimeter, creating a circular opening that allows surgeons to insert an implant and remove excess skin for lifting.
This technique also goes by the name of "Vertical Lift." It's the best choice for women with larger breasts and a higher degree of sagging. Surgeons have more surface area to work with, but it's not as invasive as the Anchor mentioned above. The incision occurs around the perimeter of the areola. It then extends down vertically before stopping at the breast crease.
Finally, there's the Lejour technique, or "Scarless Breast Lift." This option is unique, utilizing different principles than the others. While most lifting methods utilize the skin, this uses internal sutures on the fascial framework of the breasts. Skin plays no role in this lifting technique. However, a minor horizontal procedure is required. Not every patient can benefit from the Lejour technique, but you can learn more from your breast lift surgeon in Miami.
While a woman's breasts serve several biological functions, many would say that the breasts' part in one's self-confidence is just as vital. The breasts are one of the more prominent aspects of a traditionally feminine silhouette, and many ladies go to great lengths to help them look their best. But no amount of push-up bras, inserts, and cosmetic contouring can combat the effects of aging.
Breast Mastopexy surgery can help women to:
Achieve a more youthful and attractive appearance.
Achieve a better projection and proportion of breasts.
Improve self-esteem and confidence.
The Initial Consultation with Your Breast Lift Surgeon in Miami
Your breast lift journey starts with a consultation with an experienced breast lift surgeon in Miami.During this initial visit, your surgeon will perform a detailed examination and take notice of factors that could affect how they approach this procedure.
Your doctor will also go over your needs. They understand that this is a sensitive subject and a big step in taking action, so they work closely with you to get things just right. All the while, your surgeon will over risks and answer any questions you might have. 
Once they determine the right course of action, your breast lift doctor will go over the details, provide pre-and post-operative instructions, and give you all the information you need to make an informed decision about your body.
Breast Lift Procedure Steps
How is Breast Lift Surgery Done?
Breast lifts are outpatient procedures performed in state-of-the-art surgical facilities. They involve anesthesia and sedation, but they typically go by quicker than most realize, depending on the details. Your surgeons will review all of those details for peace of mind.
An anesthesiologist will administer general anesthesia before the breast lift surgery begins.
The surgeon will make the incision according to the specific breast lift technique previously selected.
3. Breast Lifting and reshaping
During the breast lift procedure, the surgeon will remove excess breast tissue and skin. The remaining skin will be tightened and shifted along with the areola and nipple which will be relocated to a higher level in the breast. Breast lift surgeons can also reshape the areola to achieve better proportion and symmetry.
4. Suturing the incisions
Once the breasts are lifted the next step is to close the incisions. The surgeon will suture creating a support layer for the new breasts. Regardless of the method used to close the skin, you can expect some scarring after the procedure that will fade over time.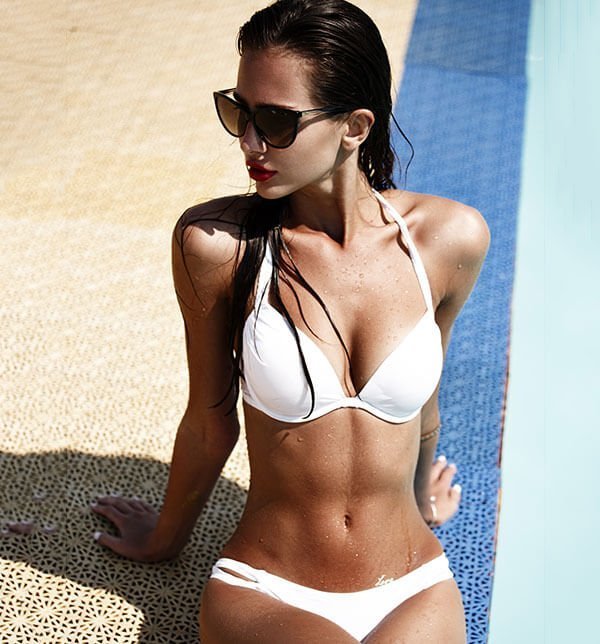 Recovery can last several weeks. Your surgeon will discuss post-operative care before the procedure, and they'll provide guidance to aid in your healing. Typically, you'll wear a specialized bra or compression garment with light incision dressings for the first two to three weeks. The bra helps support the breasts and maintain the new position. Pain is normal, but your doctor will often prescribe medications to help mitigate discomfort. After about seven to ten days, most women can return to light activity. Your breast lift doctor will follow your recovery and tell you when it's safe to return to regular exercise and routine physical activity.
How Much is a Breast Lift in Miami, FL?
Every woman's needs are different, and total costs will reflect that. Generally, the breast lift cost is between $3,500 and $8,000. Those are the average prices for breast lift Miami procedures, but several factors can impact the overall costs. According to the American Society of Plastic Surgeons, the average in the United States was $5,012 in 2020.
Considering a Breast Lift in Miami? Contact Us
A breast lift can be a life-changing procedure that helps you transform your body and reclaim your confidence. For many women, sagging breasts are their biggest insecurities. A breast lift can change your silhouette, improve how your clothes fit, and give you a brand-new look that people in your life will notice. Contact us today if you're interested in getting a breast lift in Miami. Schedule your consultation and take the first steps to a newer you!