Are you dissatisfied with the roundness of your face or the chubbiness of your cheeks? The good news is that modern cosmetic surgery has arrived at a safe and effective way to help you with this concern. The highly knowledgeable and experienced surgeons at Boutinic Aesthetics are dedicated to providing you with best-in-class Buccal fat removal in Miami that will permanently transform your appearance and give you the look you have been wanting.
Buccal fat removal at Boutinic Aesthetics

Quick Overview
Bichectomy price: $3,500 – $4,500
Financing available: Yes
Average office visits: Minimum of three, including your consultation, your buccal fat removal procedure and a follow-up.
Anesthesia: Local
Procedure time: One hour

Recovery timeline: Average of two months.
Pain Rating: 3/10
Ready to travel After: Three weeks.
Ready to work After: One to two days.
Final results: Two weeks – four months.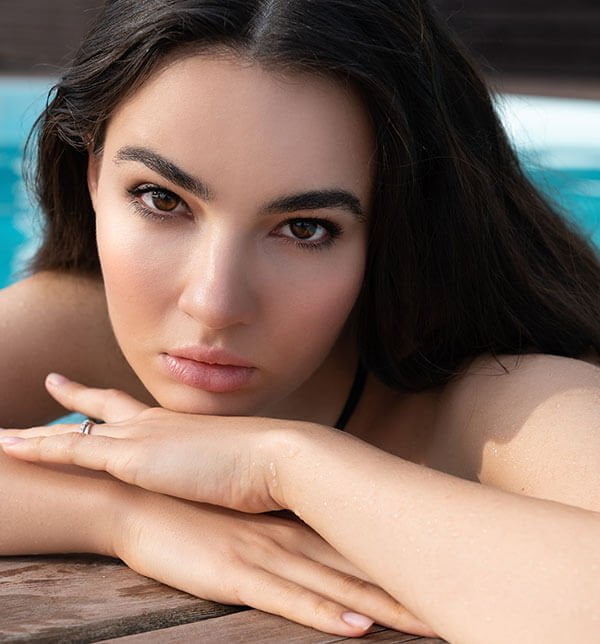 What is buccal fat removal also known as bichectomy?
Buccal fat removal also known as bichectomy or chubby cheek reduction surgery, is a safe cosmetic procedure during which the buccal fat pads are permanently removed or reduced. Once the pads have been taken out, patients can achieve the chiseled, angular appearance made popular by some of today's most popular models and social media influencers.
Get rid of chubby cheeks with buccal fat removal surgery
Anyone, regardless of weight, can have chubby cheeks. They are caused by enlarged buccal pads, pockets of fat located in the lower anterior portion of the face. When these pads are bigger than normal, they make the face appear rounder, chubbier, less angular and even more childlike. Enlarged buccal pads have several causes:
 Heredity.
 Ethnic origin.
Obesity (due to enlarged buccal pads and excessive fat under the facial skin).
Enlarged muscles of the face caused by frequent chewing of gum or ice.
Because the buccal pads are fed by a rich blood supply that keeps them well-nourished, reducing them with diet and exercise does not usually yield effective results. For most people, a better solution is Buccal fat removal surgery.
Am I a candidate for buccal fat removal?
The ideal candidate for Buccal fat removal in Miami will:
Be healthy and at a stable weight.
Be a nonsmoker or, at minimum, be willing to cease tobacco use according to your surgeon's recommendations before and after the procedure.
 Have realistic expectations about outcomes.
Be dissatisfied with the current appearance of their round face or chubby cheeks.
Can men also get buccal fat removal surgery?
Buccal fat removal is an excellent option for men seeking to permanently get rid of a round baby face that may cause them to be perceived as out of shape, overweight or childish. Once excessive cheek fat is removed, male patients can achieve a more mature and distinguished look that lasts a lifetime.
Best Buccal fat removal Surgeons in Miami
Is buccal fat surgery worth it?
For the right candidate, Buccal fat removal surgery can create a more chiseled and contoured facial profile. People who dislike the impression made by a chubby-cheeked appearance often experience heightened satisfaction and greater confidence once they have undergone this safe and minimally invasive procedure.
What buccal fat removal results can I expect?
In just a few weeks after having this procedure, you will notice a dramatic change in your facial appearance. Your formerly chubby-cheeked baby face will be replaced with a sculpted, defined and more contoured look that will bring out the features that were always hidden by fat in the past. Best of all, you will only need to have a Buccal fat removal in Miami procedure done once since the fat pads will never regenerate.
Your buccal fat removal consultation with our surgeons in Miami
Before you have any type of surgical procedure, you should always completely understand and feel comfortable with every aspect. At Boutinic Aesthetics, we provide you with a free, no-obligation consultation where you can get to know us, meet your surgeon and describe in detail exactly what you are looking to achieve. You can expect the following when you come in for your consultation:
Review of your medical history, including medications and supplements you are taking.
An opportunity to ask any and all questions, including inquiries about preparation, risks and side effects, after-care and downtime. Also, feel free to inquire about your surgeon's qualifications and specialties.
Discussion of your goals and expectations for surgery.
Close examination of your face and cheeks to determine whether Buccal fat reduction surgery is right for you.
Scheduling of your procedure. You can also take this time to discuss the many flexible financing options we make available to our patients.
Cheek reduction surgery steps
Buccal fat removal in Miami can be achieved in one simple procedure that usually takes approximately an hour. It can even be customized to fit each patient's individual needs. During the operation, the surgeon will apply a local anesthetic to numb the area, create an incision in each cheek and remove some or all of the buccal fat pads according to the specifications previously agreed upon. The incisions are then sutured, and the patient is given after-care instructions. You can expect to have at least one follow-up visit as well so that the surgeon can check on how well the incisions are healing.
This simple, minimally invasive procedure includes:
Administering local anesthesia to numb the cheek area.
Making an incision on the inside of your mouth in the inner portion of each cheek.
Removing some or all of each buccal fat pad. The surgeon exposes and partially cuts the protruding buccal fat pad or can totally remove it.
Closing the incisions with sutures.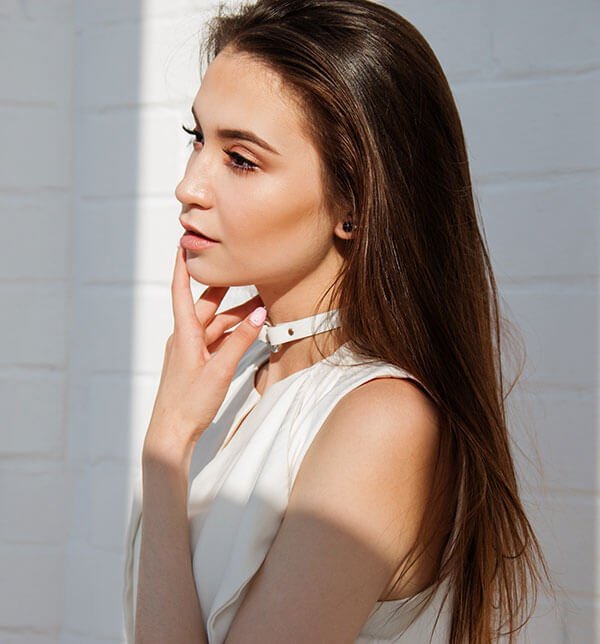 Buccal fat removal recovery and post-op care
After relatively little pain and a minimal recovery period of just a few weeks, you will achieve the sculpted, thinner face you have always wanted.
As soon as your procedure is completed, your surgeon will tell you everything you need to do to promote a healthy recovery. You will learn how to care for your incisions, including by using an oral rinse and going on a liquid diet for one to two days. During the next three weeks or so, you should expect the swelling, bruising and discomfort you initially experience to gradually diminish. The most important thing you can do after your bichectomy is to follow your surgeon's recommendations. Should any questions or concerns arise, call us right away. We're committed to be with you every step of the way.
How much is buccal fat removal in Miami?
What you will pay for your cheek fat removal surgery in Miami will depend on several factors, including the experience level of your surgeon, office overhead costs and whether you are having any additional procedures done at the same time. However, you can generally expect to pay anywhere between $4500 and $6500.
Looking for affordable buccal fat removal? Call us
At Boutinic Aesthetics, our Board-certified surgeons and your entire medical team are dedicated to ensuring that anyone who wants to receive cheek reduction surgery can do so. That's why we offer competitive pricing, in-house payment plans and financing choices with providers such as Patient fi, United, and Alphaeon credit.