More men and women are turning to chin liposuction to improve their facial structure and transform their physical appearance. The cosmetic surgery is not only increasing in popularity in Miami, Florida but throughout the U.S. due to its ability to remove excess fat that is present on the chin. There are a few essential facts to review if you're considering this type of procedure at Boutinic Aesthetics, a leading plastic surgery center in Miami.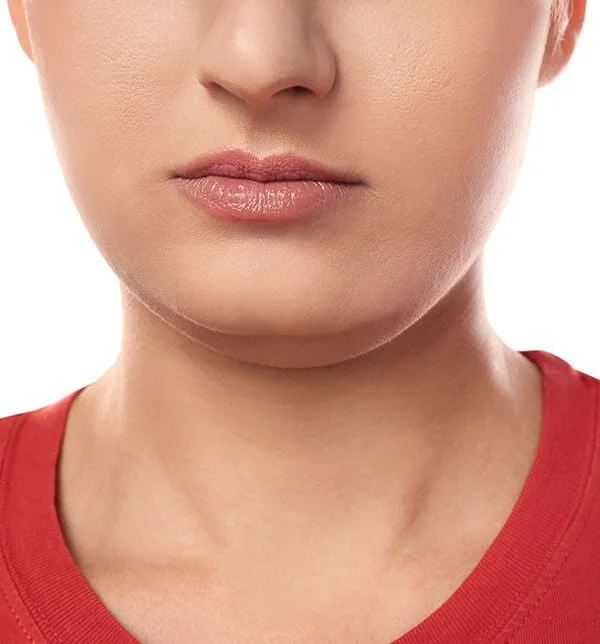 How to get rid of a double chin in minutes?
It can be difficult to change the appearance of your chin through diet and exercise. Although you may be able to slim down and lose weight, you may not burn excess fat directly on your chin, which can make you feel like you have a round or full face. Although you may be able to hide other parts of your face or body that have excess fat, it can be difficult to attempt to hide a double chin.
Fortunately, it's possible to get rid of a double chin in minutes by undergoing chin liposuction by obtaining the services of a board-certified plastic surgeon. This type of surgery allows the chin to appear slipper and more prominent without requiring any fancy lasers. You can look forward to having a sculpted chin, which transforms the appearance of your face and creates a more chiseled face shape.
There are many people who are candidates for chin lipo, making it necessary to consider your scenario to determine if you can undergo this type of cosmetic surgery. You can benefit from chin liposuction if you're not able to spot-reduce fat, even after attempting to perform chin exercises each day.
How effective is chin liposuction?
Chin liposuction can permanently remove the double chin. With a liposuction procedure, the fat cells are eliminated and you can expect them won't appear again in the treated area unless your gain significant weight.
Top board-certified Surgeons in Miami
Pros and Cons of Chin Liposuction
Fortunately, chin liposuction offers many different benefits, making it worth the investment for many people. It can be performed under local anesthesia, which makes it easier to undergo for those who may have a fear of cosmetic surgery. Some doctors may even allow you to not get the anesthesia if you prefer to stay awake.
It also takes less than an hour to perform, making it less invasive than other types of facial procedures due to the small area where the fat is extracted. You can look forward to being in and out quickly with less risk involved.
Chin liposuction doesn't require any linear incisions to be made, making it much safer and less risky if you're looking for an effective cosmetic surgery procedure that transforms your physical appearance.
It's also known as the fastest way to remove a double chin with a cannula that is inserted into the targeted area and suctions the fat out. The procedure is safe to perform and delivers immediate results, allowing you to enjoy your new chin the same day.
Although there are many benefits offered with chin liposuction, there are still a few minor drawbacks to be aware of before you move forward with it. Although chin lip is minimally invasive, it still requires taking time off to heal and recover before you return to work and your normal activities. Fortunately, the recovery time is much shorter than similar types of procedures and is only three to five days. Each patient varies in how quickly they heal.
Even when this form of liposuction is extremely effective in removing excess fat, it doesn't resolve loose skin that needs to be tightened, especially for adults over the age of 60. This requires an additional procedure to be performed if you're seeking skin laxity.
Chin Liposuction Procedure Steps
When you undergo a chin liposuction procedure to correct a double chin, the plastic surgeon will begin by making markings on the areas where the fat will be extracted. The surgeon will provide you will administer medication for sedation. In some cases, numbing medication is used. The chin and surrounding area will be thoroughly cleansed to reduce the risk of infections.
The plastic surgeon will insert a small tube, known as a cannula, will be inserted into the chin in multiple areas where fat needs to be suctioned. They'll start to create a fanning motion that removes the excess fat and will create a smooth and even appearance that looks natural.
The procedure is completed by applying bandages and providing the patent with a chin strap for added support on the skin to promote skin recovery. As an outpatient procedure, you can return home the same day the surgery is performed.
Chin Liposuction Recovery
The recovery process is fairly easy compared to other types of cosmetic procedures. Many people are capable of returning to work the next day and returning to their daily activities two to three weeks following the procedure. The standard amount of time to take off work is one week. Most people don't experience much pain or discomfort, and some people have a pain-free recovery process. Most of the pain occurs within the first few days and is minimal before it subsides on the third day. Your doctor will provide you with prescription pain medications to alleviate some of the discomfort.
You can expect to have light bruising and inflammation. The amount of fat removed, the health of the patient, and the patient's anatomy is the main factors that determine how quickly they heal and recover. Patients are encouraged to avoid working out for six to eight weeks following the procedure.
Chin Liposuction vs Kybella
Chin liposuction delivers immediate results and takes less than one hour to perform after fat is suctioned out of the targeted area. Once the patient recovers at home for one week, they can return to work or school and won't have to experience much pain or discomfort during the recovery process.
Kybella, known as deoxycholic acid, is similar to chin liposuction but destroys all of the fat cells present. It helps to create a better neck profile. The results depend on how well the patient's skin scars and if they have good skin elasticity. The process involves multiple injections without any downtime. Side effects include numbing and difficulty swallowing. The process takes two to four months to complete before the desired results are achieved.
Chin Liposuction Cost in Miami
The average cost of undergoing chin lipo in Miami is $3,950 to $4,750. Multiple factors influence the cost of the procedure, including the amount of fat that needs to be removed and the level of experience of the plastic surgeon. This does not always include the cost of facility fees and anesthesia. Many facilities offer financing options to pay for the procedure, but it's priced lower than other types of common cosmetic procedures in the industry.
If you're interested in learning more about chin liposuction in Miami and if you're a candidate, reach out to our professional and friendly team at Boutinic Aesthetics. You can schedule a consultation with one of our board-certified plastic surgeons that has a high level of experience performing this type of procedure on adults. You can discuss your concerns and the results you want to achieve during the consultation before booking your procedure through our office