Watching your face shift with age can be discouraging. Lifting and tightening serums can only do so much before it becomes necessary to talk with a Miami facelift surgeon about options for restoring the face you've loved seeing in the mirror all your life. A facelift is a cosmetic surgical procedure for getting a tighter, younger-looking face. Facelifts can dramatically reduce sagging throughout the folds of skin on the cheeks and jaw. Keep reading to learn what to expect from face rejuvenation surgery.
Facelift at Boutinic Aesthetics

Quick Overview
Facelift price: $6,000 – $7,000
Financing available: Yes
Average office visits: Three to four
Anesthesia: General
Procedure time: Three to six hours

Recovery timeline: Four to six weeks
Pain Rating: 7/10
Ready to travel After: 7 days

Ready to work After: One to two weeks

Final results: Two to four weeks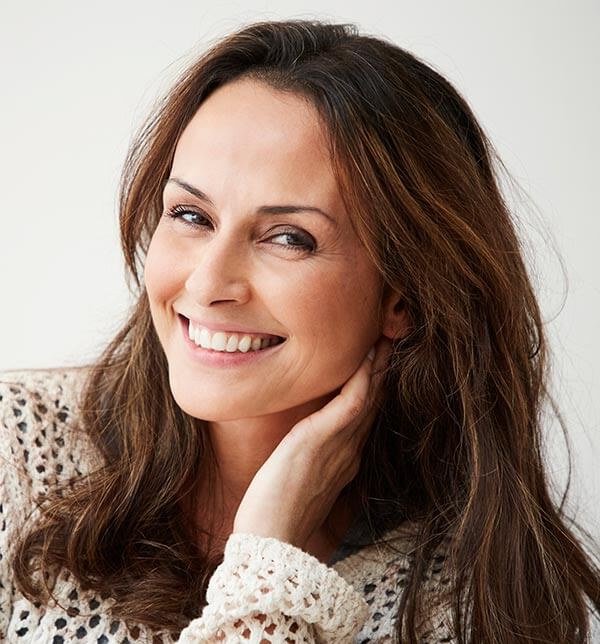 What Is Facelift (Also Known as Rhytidectomy)?
A facelift is the general term used to describe the surgical procedure that improves the appearance of the face and neck by repositioning and removing skin, fat, and muscles. During facelift surgery, flaps of skin on both sides of the face are pulled back to allow for the surgeon to alter skin and tissue to create a tighter, more youthful shape. This is a restorative surgery that is intended to reverse signs of stress and aging. While this procedure is not intended to fundamentally change the structure of your face, it can dramatically improve your confidence by addressing the sagging, tired appearance that often dominates the face as we age.
What Can a Facelift Surgery Correct?
Facelifts help to restore definition in the face by removing or repositioning skin and tissue. During the procedure, a surgeon removes excess skin, smooths out folds or wrinkles, and tightens facial tissue. Unlike procedures that alter your appearance, a facelift is designed to restore your "original" face before signs of aging left you unhappy with your appearance. Facelifts can help to:
Relax sagging skin on the face.

Address deep folds and crease lines between the nose and corners of the mouth.

Correct fallen, decreasing facial fat.

Correct drooping skin on the cheeks and jaw (jowls).

Remove loose skin and fat from the neck (double chin).
Each facelift is an individualized surgery that takes into account the specifics of your face, your surgery goals, and other factors. Facelifts cannot correct damage from sun exposure.
Are You a Facelift Candidate?
Many patients who visit us here at Boutinic Aesthetics for a Miami facelift consultation want to know if there's a minimum age for facelift surgery. While there's no minimum age for facelift surgery, most facelifts are performed on patients over the age of 50. A facelift may be a good option for someone as young as 40 years old if they are struggling with excessive signs of aging due to stress, extreme weight loss, or poor skin quality. Facelift candidates are generally struggling with:
Sagging skin.

Loose folds of skin on the face and neck.

Sagging along the jaw.

Volume loss throughout the cheeks and mouth.

Wrinkling around the nose.
It's also important for a patient to be in good general health. Any health or lifestyle factors that could create surgical and recovery risks will be addressed during your consultation. Finally, patients with strong skin that has retained a fair amount of elasticity tend to see the best results from facelift surgery.
Best Facial Rejuvenation Surgeons in Miami
Types of Facial Correction
A number of facelift surgery options exist to address different levels of sagging and drooping. When helping you select the right option, your surgeon is focused on helping you achieve significant results with as little downtime needed as possible.
Standard or Full Facelift
A full facelift incision typically begins in the hairline at the temples before wrapping to the ears and lower scalp. During a full facelift surgery, deeper layers of muscle and tissue are lifted to create contours. It's common to sculpt or move fat from the face, jowls, and neck when repositioning tissue. Once the surgeon is satisfied with the newly repositioned tissue, the skin is redraped, excess skin is trimmed, and the incisions are closed. If necessary, a second incision placed under the chin will be used to lift the neck.
A mini lift is an alternative to a full facelift that uses shorter incisions. Using small incisions, the surgeon tightens the face by lifting the skin upward. Any excess skin will be removed during the process.
A mini lift can be an ideal choice for a patient with minimal skin relaxation. A mini procedure generally focuses on the lower half of the face. It's often an ideal choice for someone seeking to correct sagging skin around the neck and jaw. While a mini lift is still considered an invasive procedure, it requires fewer incisions. It's not uncommon for patients to recover twice as fast from a mini lift compared to a traditional lift.
Mid-Facelift or Cheek Lift
Also known as the cheek lift, the mid-facelift addresses aging and sagging around the cheekbones. This surgery is designed to restore fullness to the eyes and cheeks by elevating the fat pads in the cheeks. Using small incisions, the surgeon lifts drooping cheek tissue over the cheekbones to restore fuller, more prominent contours that are associated with a youthful face. If necessary, fat grafting can be used to increase cheek volume with minimal incisions.
For patients focused specifically on loose skin concentrated in the jaw and jowls, a lower lift can help to define and tighten the lower half of the face by lifting and tightening underlying muscles and tissue. Excess loose skin is also removed. This procedure is often recommended to patients who are unhappy with a "turkey neck." In addition to tightening the lower half of the face, the lower lift also softens deep wrinkles at the corners of the mouth.
Combining Facial Rejuvenation Surgeries
For patients seeking tailored results, combining face lift surgery with other rejuvenation surgeries can create facial harmony. The neck lift is the most common procedure performed alongside face lift surgery. For patients with noticeable drooping and laxity in the neck, neck surgery is often necessary to achieve a smooth, contoured look that extends down from the jaw.
Pairing a brow lift with face lift surgery allows you to address signs of aging throughout the whole face. Designed to rejuvenate the face above the eyes, a brow lift is performed by repositioning underlying muscle before removing excess, sagging skin that's creating a heavy, sagging brow. The benefit of combining other facial procedures with a facelift is that you can enjoy a single recovery period instead of returning to the office for an additional procedure. Results will also settle at the same pace.
Your Facelift Consultation at Boutinic Aesthetics
If you'd like to address facial sagging and dropping, the esteemed facelift surgeons at Boutinic Aesthetics can help you discover the best way to get a lifted, tightened appearance that allows you to align what you see in the mirror with how you feel inside. Boutinic is the premier plastic surgery clinic in Miami, Florida. Offering 20 years of experience each, our talented facelift surgeons can help you select the right surgical option for addressing looseness, drooping, sagging, and laxity in the face, chin, and neck. Book a consultation for a facelift in Miami with the Boutinic team today!
Surgical advancements allow facelift surgeons to employ a variety of gentle techniques for lifting and tightening facial tissue and skin. During your consultation, we'll discuss various surgical techniques that can help you to achieve your aesthetic goals.
The superficial musculoaponeurotic system (SMAS) technique is used for providing significant, long-lasting facial rejuvenation. SMAS is synonymous with a traditional facelift. The SMAS technique involves a combination of altering the superficial musculoaponeurotic tissue layer and trimming excess skin tissue. An incision that extends from behind the ear to the hairline is used to tighten muscles below the skin before the skin is pulled horizontally across the face. The result is a tighter, smoother face with reduced sagging in the jowls and cheeks.
Minimal Access Cranial Suspension (MACS) lift is synonymous with a mini facelift. Unlike a traditional lift, a MACS lift drapes the skin vertically after the muscles are tightened in order to create a subtler, more natural result.
The segmented lift (S-lift) uses an S-shaped incision that goes from the temple to the back of the ear. The S-lift is ideal for someone seeking correction in the lower half of the face. For those looking for an easier recovery, the S-lift is considered less invasive than other facelift techniques.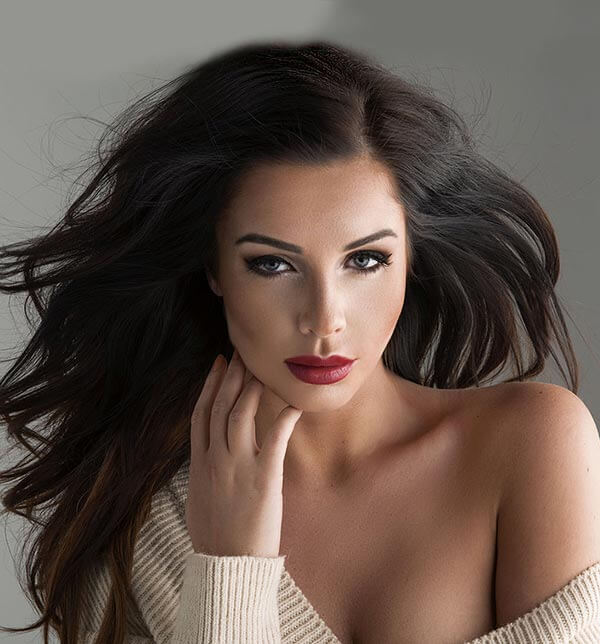 Facelift Recovery and Post-op Care
Your recovery experience following surgery will vary based on the surgical technique you've chosen. You will be provided with detailed instructions for how to change surgical dressings, care for your incisions, and manage pain. Swelling, bruising, tingling, numbing, and tightness are all common in the weeks following surgery. Most people are able to fully resume all normal daily activities within four weeks of having facelift surgery.
Facelift results are often fully visible after three to four weeks. While a lift won't dramatically alter your appearance, you can expect a tight, rejuvenated appearance that gives you the fresh-faced look you've been missing.
How Much Is a Facelift in Miami?
According to the American Society of Plastic Surgeons, the average cost for facelift surgery is just over $8,000. Most patients in the Miami area pay between $7,000 and $10,000.
Boutinic Aesthetics offers facelift surgery performed by Miami's acclaimed and experienced plastic surgeons. Our state-of-the-art clinic performs a variety of tightening, lifting, and rejuvenation techniques tailored to the goals of our patients. Book your consultation for face rejuvenation surgery in Miami today