Lipo 360 is helping people throughout South Florida achieve a sleek, contoured physique. It is unlike any other liposuction procedure because it provides 360-degree contouring to create a tight, toned, and natural-looking shape. Take a look at everything there is to know about this procedure if you're thinking about talking to a liposuction surgeon offering 360 Lipo in Miami!
Liposuction 360 at Boutinic Aesthetics

Quick Overview
Lipo 360 price: $3300 – $4000
Financing available: Yes
BMI Requirements: 34 or Below

Average office visits:Three to four
Anesthesia: General
Procedure time: One to three hours
Recovery timeline: One to four weeks

Pain Rating: 6/10
Ready to travel After: Two weeks
Ready to work After: One to two weeks
Final results: One to three months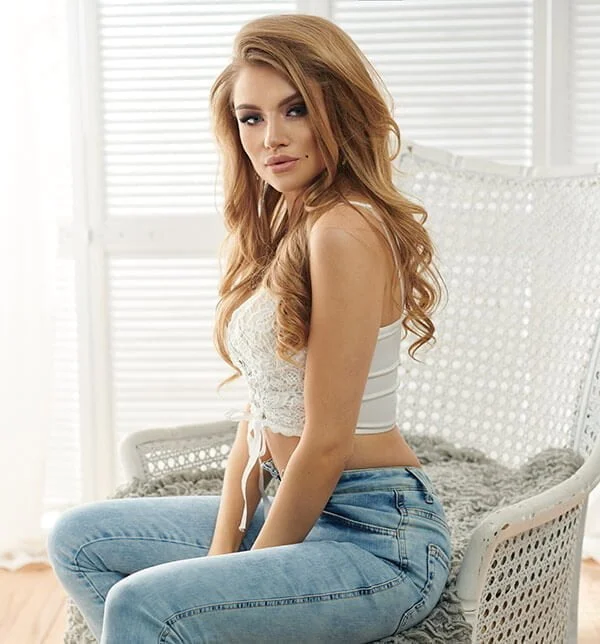 Sometimes referred to as circumferential lipo, Lipo 360 is a contouring procedure that is performed all the way around the midsection. A liposuction procedure is considered a 360 procedure when it wraps around the spine to include the abdomen, waist, and hips. The benefit is that multiple areas are treated in a single session. Traditional liposuction that only treats one dimension of the body may create two-dimensional results instead of the three-dimensional results offered by 360 liposuction. 360 Lipo delivers maximum contouring results!
An ideal Lipo 360 candidate is someone with a BMI of 32-34 or below who has a desire to remove excess body fat that isn't responding to diet and exercise. Typically, patients are unsatisfied with misshapen, uneven fat deposits throughout the midsection. Ideally, a candidate will also have good skin elasticity, general good health, and realistic expectations regarding what this procedure can achieve.
Difference Between Lipo 360 and Traditional Liposuction Techniques
What makes Lipo 360 different from traditional liposuction is that it targets multiple areas of the midsection simultaneously. With traditional liposuction, the surgeon is only removing fat from one area of the body. As a result, patients aren't getting uniform contouring with a 360-degree effect.
Benefits of Circumferential Liposuction
This procedure offers maximum contouring from a single procedure! Unlike traditional lipo, circumferential liposuction doesn't require you to book multiple appointments to remove pockets of stubborn fat from the thighs, hips, and abdomen. This means that recovery time is bundled into one period. In addition, the three-dimensional aspect of this treatment ensures sleekness and uniformity from every angle which creates more natural-looking results.
The circumferential liposuction procedure can achieve a 360-degree transformation, resulting in the following benefits:
A flatter stomach
A contoured and defined waistline
Improved and sleek abdomen
Improved waist-to-hip and chest-to-waist ratio
What Body Areas Does Liposuction 360 Treat?
Circumferential lipo is used on the abdomen, waist, bra rolls, flanks (loved handles), full abdomen, Hip roll, Mons pubis, mid back, and upper back. 
Many patients inquire about liposuction options in other areas like arms, thighs, and buttocks. Although Lipo 360° is not intended to treat these body areas, our liposuction doctors will guide you through the best strategy to transform your figure and get the desired results.
Choose the Best Lipo 360 Doctor in Miami for Your Procedure
Who you choose to work with can make all the difference when considering this procedure. Experience is important due to the expertise level needed for sculpting and contouring. Patients who choose Boutinic Aesthetics in Miami work with a team of esteemed surgeons with 20 years of experience each. Take a look at what to expect when booking an appointment for circumferential lipo in Miami!
Lipo 360 Results - Video Testimonial
Top-Rated Lipo 360 surgeons in Miami
360 Lipo Before and After Photos
Initial Lipo 360 consultation
During a consultation, your liposuction surgeon will get an idea of why you're seeking out this procedure. They will be able to help you to identify how much fat should be removed from specific locations to allow you to enjoy the contouring effect you desire. In addition, you'll be shown before-and-after photos of patients who have undergone the same procedure to help you gain a realistic idea of what to expect. A consultation is also a time to go over your health history to identify any conditions, lifestyle habits, medications, or supplements that need to be addressed prior to surgery.
Preparing for a Lipo 360 surgery
Patients are advised to live a lifestyle that's as healthy as possible leading up to their surgery dates. You may be asked to complete blood work prior to surgery. You'll be advised to stop smoking and consuming alcohol prior to your surgery to reduce the risks of complications. You should also try to maintain a consistent weight between your consultation and surgery date. It's also important to arrange for a ride home from your surgical appointment ahead of time. If possible, arrange for a friend or family member to stay with you for the first day following surgery to ensure that you'll have the help you need.
360 Liposuction Procedure Steps
What should you expect on your lipo 360 surgery day? You'll be provided with an arrival time that creates a comfortable window for getting prepared for surgery. In addition, you'll receive instructions regarding when to cut off food and drink the night before your surgery.
During your pre-operative appointment, it's common for your surgeon to take photographs of targeted areas for liposuction to create your medical record. In addition, these photos are used for reference during surgical procedures. Prior to surgery, you'll be given instructions for your post-operative care. In addition, your surgical team will confirm your circumferential lipo plans before you go under anesthesia.
General anesthesia is traditionally used for all circumferential lipo procedures. Alternative options can be discussed if you have specific concerns.
During a liposuction 360 procedure, incisions smaller than 5 mm in diameter are made in the areas where fat will be removed. Each liposuction area typically requires two incisions. In some cases, incisions can be either combined or modified as part of your customized plan.
3. 360 degree Liposculpting process
To perform the procedure, your surgeon will choose among different Lipo 360 techniques or methods. The most commons are tumescent liposuction, power-assisted liposuction, laser-assisted liposuction, or ultrasound Vaser lipo.
Once incisions are made, the surgeon then inserts a standard liposuction tool called a cannula that is used to break up loose fat deposits under the skin. Removal is done repeatedly to ensure that all target areas throughout your abdomen, back, and hips are treated.
Once the surgeon is satisfied with the fat removal and contouring achieved, incisions are closed. It's also very common for drainage tubes to be used at this point to promote proper fluid drainage.
After liposuction, your incision areas will be wrapped to help reduce pain, swelling, and bruising. You will also be advised to wear compression garments during the early stage of recovery to facilitate healing. It's important to rest for the first few days following surgery. You will be given instructions for walking around to ensure proper blood flow. Pain medications will be prescribed to help you manage discomfort. While most people are able to return to work within a few days following liposuction, you will be advised to avoid jogging, lifting, bike riding, aerobic exercise, and other forms of strenuous activity for several weeks.
Lipo 360 Recovery Timeline
The first three to four days following this procedure require rest and healing. Many people feel good enough to resume light daily duties after five to seven days. However, it often takes four to seven weeks to be able to resume your normal lifestyle without pain, discomfort, or worries about impeding the healing process. Full 360 Lipo results are typically on full display three months following surgery.
Swelling should be completely faded by the three-month mark following your circumferential lipo procedure. This is when people enjoy the contoured, defined results of their surgery. Patients can expect a tighter, flatter stomach that's accompanied by visible abdominal muscles, curvier buttocks, slimmer love handles, a loss of loose skin, and an overall sleeker look.
Why Combine Lipo 360 With BBL?
Combining 360 Lipo with a BBL (Brazilian butt lift) is a popular choice because it can amplify the contouring effects of liposuction. BBL is a procedure that uses your own fat to provide volume and definition to the buttocks. The fat removed from your midsection during a 360 liposuction procedure can be transferred to the buttocks for a natural butt lift.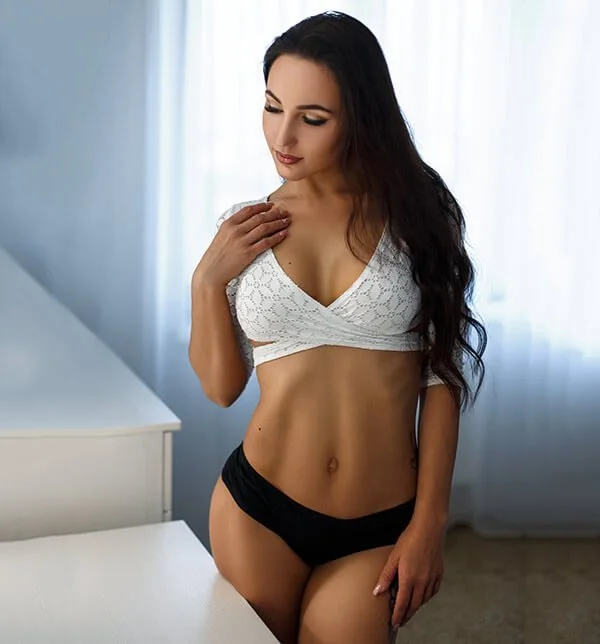 How Much Is Lipo 360 in Miami?
While Lipo 360 in Miami can cost anywhere from $4,000 to $10,000, most patients pay around $6,000. At Boutinic Aesthetics the procedure price is around $3,500 and we also provide several financing options and payment plans that help you to pay for the procedure. 
Pricing depends on specific factors like the patient's size or if it is combined with other procedures or areas. You can expect a customized cost when contacting us or at your first consultation.
Patients of Boutinic Aesthetics enjoy easy financing for Lipo 360 in Miami. Circumferential lipo procedures can be paid off over the course of several months.
Our financing options include Patient fi, United, Alphaeon credit, and an In-house Layaway payment plan. Get more info about these options by calling (305) 504-8628.
Looking for Lipo 360 Near You?
Imagine life with a slimmer, more contoured body! It's possible when you look into options for addressing unwanted fat pockets using 360 Lipo in Miami. Boutinic Aesthetics is a world-class plastic surgery clinic in Miami that is staffed by an experienced team of surgeons. Book a consultation to learn more today!