Bouncing back after having a baby can be difficult. Pregnancy and breastfeeding can cause your breasts and belly to sag. You don't have to suffer through fad diets or hours of crunches to get your body back. If you want to fit into your old jeans or just feel more confident, then contact our team at Boutinic Aesthetics, and find out more about the Mommy Makeover in Miami.
Mommy Makeover at Boutinic Aesthetics

Quick Overview
Mommy Makeover price: $7000 – $9500
Financing available: Yes
BMI requirements: 25-34
Average office visits: Three to five
Anesthesia: General
Procedure time: 3-5 hours
Recovery timeline: 1-3 weeks
Pain Rating: 5-6/10
Ready to travel After: 4 weeks
Ready to work After: 2-3 weeks
Final results: 3-6 months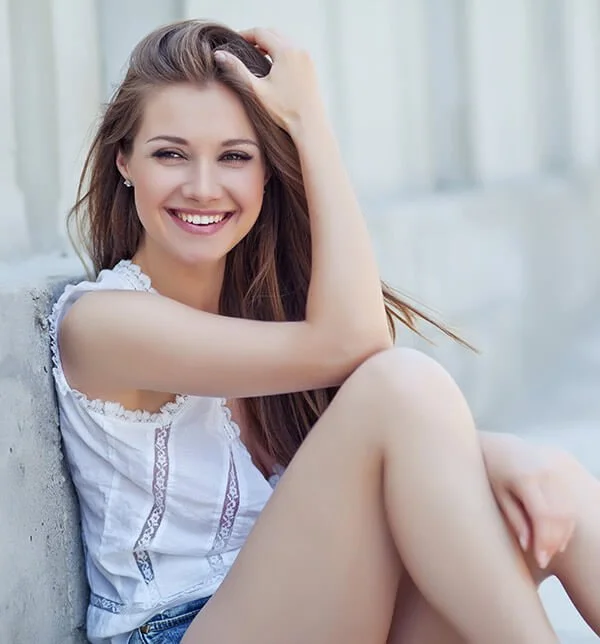 What is a Mommy Makeover?
Popular with moms all over Miami, the Mommy Makeover refers to one or more procedures designed to remove fat and excess skin and restore tone to various areas of the body typically affected by pregnancy. When a patient undergoes a Mommy Makeover, they typically receive all of these procedures in a single-stage surgery session.
Every Mommy Makeover in Miami is different. A Mommy Makeover may include procedures like liposuction, breast reduction, breast augmentation, breast lift, butt lift, and tummy tuck. If you have concerns about excess skin or the "mom apron," a Mommy Makeover may be the solution for you.
Mommy Makeovers continue to increase in popularity for their ability to restore the figure and reverse the effects of being pregnant. The surgery is effective in removing stretchmarks, replenishing the skin, and enhancing the cleavage. It combines multiple surgeries into one surgery, which leads to dramatic effects. After undergoing a Mommy Makeover, many women can fit into smaller clothes and feel more confident.
Are you a candidate for a Mommy Makeover?
You're considered to be a candidate for a Mommy Makeover if you're in good medical health and don't suffer from any severe health conditions. You must have a BMI of 30-34 or lower and have loose skin around your abdomen. You must also have a realistic expectation of the outcome of the surgery. To be a candidate for a Mommy Makeover, you must also want to undergo multiple surgeries.
Best Mommy Makeover Surgeons in Miami
As a leading boutique cosmetic surgery clinic in Miami, Florida, Boutinic Aesthetics has a team of leading surgeons with more than 20 years of experience. The surgeons are skilled and highly experienced in performing Mommy Makeovers and have a solid reputation in the medical industry.
Mommy Makeover Before and After Photos
What does a Mommy Makeover include?
A mommy makeover involves plastic surgery on the abdomen and breasts and often includes a tummy tuck and breast lift or breast reduction. Patients have the ability to customize their procedure depending on the cosmetic issues they want to correct. Typical procedures include:
Removal of excess skin and fat on the abdomen to improve its shape and appearance.
Removal of excess fat on different areas of the body through a suction-assisted technique.
A breast reduction reduces the cup size of your breasts, while a breast lift reshapes the breast tissue and moves the nipple.
Other possible surgeries to combine:
A mommy makeover also involves liposuction to remove fat on different areas of the body, as well as breast augmentation, and body lift. 
Mommy Makeovers commonly include a breast augmentation to increase the breast size after fat loss, which can occur from pregnancy, weight loss, and breastfeeding.
Improves the shape, size, and contour of the buttocks with silicon implants, fat grafting, or both techniques.
Reshapes the lips, also known as the labia, of the vagina while repairing and tightening the vaginal canal after childbirth.
 An arm or thigh lift reduces sagging skin and excess fat on the triceps or thighs. Common procedures include an inner, outer or mini thigh lift.
Affordable Mommy Makeover packages in Miami
Many different affordable Mommy Makeover packages are available for women who are looking to improve their physique and appearance. The packages include different types of cosmetic surgeries that can reverse the effects of pregnancy and childbirth. The packages are available at different price points and can restore the body to its pre-pregnancy state. The packages include surgeries that focus on different parts of the body, including the breasts, abdomen, and lower body.
We understand that cost can be a concern, so we offer financing options that can fit every budget. The process starts by booking a free consultation with one of our Mommy Makeover surgeons.
Your Mommy Makeover consultation
If you're interested in undergoing a Mommy Makeover, you can schedule an appointment with one of the leading plastic surgeons at Boutinic Aesthetics in Miami, Florida. During the consultation, the plastic surgeon will discuss your concerns and perform an evaluation to help you learn what you can expect with the results of the Mommy Makeover. They will also ask about your medical history. The medical professional will recommend specific surgeries to include in the procedure to ensure you achieve the desired results. They'll also discuss the procedure time, cost, recovery process, and additional information to help you prepare. 
What to ask your Mommy Makeover doctor? It's important to ask your plastic surgeon if you're a candidate for a Mommy Makeover and what procedures they recommend including. You should also ask what to expect from the recovery process and how long you'll achieve your desired results after healing. You can also ask how long it will take for your scars to heal.
Mommy Makeover Surgery Steps
The procedure is performed as outpatient surgery and typically involves one to three weeks of the recovery process. You will need assistance from a family member or friend to be transported home following the surgery. You'll also need to schedule a time to rest and have assistance getting around the house in the weeks following the surgery.
After you arrive at the medical office and change into a gown, you'll be given general anesthesia to ensure you remain unconscious throughout the surgery. A certified anesthesiologist will give you anesthesia through an intravenous line (IV), a mask, or a combination. 
2. Performing surgical procedures
During the procedure, your doctor will remove excess skin and fat, and also reshape your breasts. The plastic surgeon will make marks on different areas of the body prior to surgery.  The incisions will be made in areas where they can remain discrete. If a breast lift with implants or breast augmentation is included, an implant will be placed in each breast.  
Your incisions will be covered with bandages. Your doctor will prescribe painkillers to help you with recovery.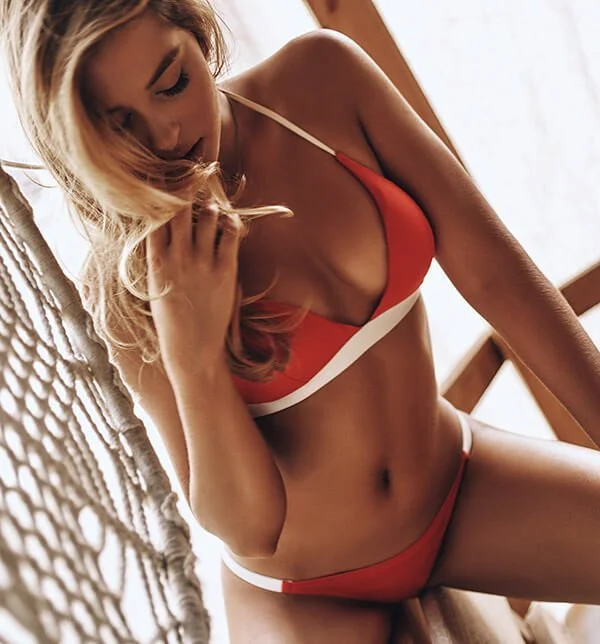 Recovering after Mommy Makeover procedure
Most people recover from a Mommy Makeover in an average of four weeks, but it depends on the state of their health and if there were a lot of invasive procedures performed. Following the surgeon's orders during the recovery process can make it easier to recover quicker, which includes avoiding physical activity. It can take four to six months to return to different types of activities. The inflammation can also take six to 12 months to subside, which is when the final results are most visible.
Less extensive Mommy Makeovers allow the patient to return to work one to two weeks following the procedure after they're cleared by the surgeon during the post-op appointment. The plastic surgeon will carefully monitor the healing process and will recommend avoiding any strenuous activities for four to eight weeks to avoid complications.
Mommy makeover cost in Miami
The average cost of a Mommy Makeover is $6,500 to $20,000, depending on the different procedures included in the surgery. We offer affordable prices for Mommy Makeover in Miami that ranges from $7,000 to $10,000, and several financing options to help you achieve your cosmetic goals.
Contact Boutinic Aesthetics today!
If you're interested in a Mommy Makeover, contact Boutinic Aesthetics to schedule a free consultation. When you schedule a consultation with our doctors, your comfort and satisfaction is our priority. Our highly-qualified doctors will discuss your priorities for your body. We'll give you information about what you can expect before, during, and after the procedure.