Thigh lift surgery can be an extraordinary way to get legs you love to show off! Thigh lift surgery reshapes the thighs by reducing excess skin and fat that are creating a drooping, bulky appearance. Your surgeon can create a smooth, proportioned look with contouring using simple incisions.
Many people turn to surgery when diet and exercise fail to produce the slimming, firming effects they desire. The truth is that excess skin, saddlebags, dimpling, and fat pockets won't disappear with diet and exercise. Learn more about what you can expect when working with a board-certified Miami thigh lift surgeon.
Thigh Lift at Boutinic Aesthetics

Quick Overview
Thigh Lift price: $4,000 – $5,000
Financing available: Yes
BMI Requirements: 34 and below
Average office visits: Three to four
Anesthesia: General
Procedure time: Two to three hours

Recovery timeline: Four to six weeks
Pain Rating: 5-6/10
Ready to travel After: Two weeks
Ready to work After: One week
Final results: Four weeks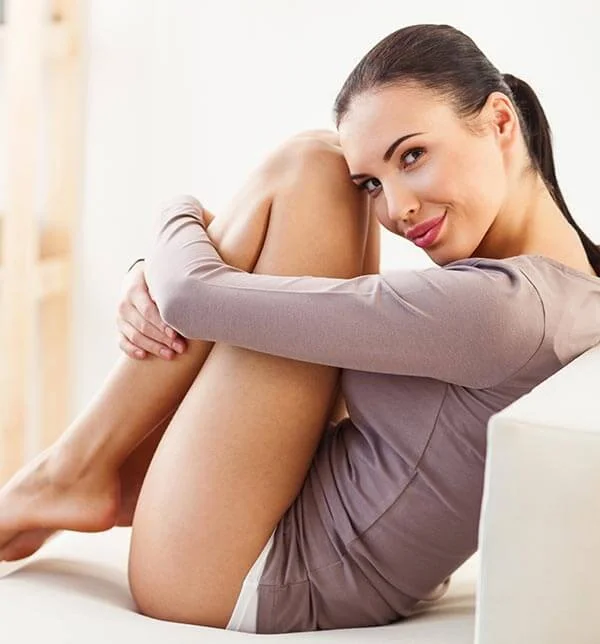 What Is a Thigh Lift (Also Known as Thighplasty)?
A thigh lift is a surgical procedure that removes excess skin and fat from the thigh area. While many people choose this procedure to smooth and reshape the thighs following weight loss, others use it as a way to create shapeliness that gives them confidence when wearing shorts, swimsuits, yoga pants, jeans, and more
Thigh lifts help many patients gain confidence after feeling self-conscious about the appearance of their thighs. Here's a look at some of the benefits of this surgery:
Creates smooth, defined thighs.

Removes the dimpled, "cellulite" appearance of the thighs.

Provides a weight-loss effect that creates slimmer thighs.

Relieves rashes, chafing, and irritation on the undersurface of the thighs.

Reduces the appearance of stretch marks.
Many patients find that a thigh lift is the perfect finishing touch for getting a sculpted look after losing a significant amount of weight. There is often a sense of defeat after discovering that loose skin is sticking around after you've put in the time, effort, and dedication for a body makeover. In addition to helping you gain renewed confidence, cosmetic thigh surgery can also give you the freedom to be active without painful chafing and rubbing that create rashes and sores.
Best Candidates for Thigh Lift Surgery
Anyone who is unhappy with the appearance and shape of their thighs is a potential candidate for thigh lift surgery. An ideal candidate should maintain a steady weight for at least six months prior to scheduling this procedure. This is important because weight fluctuations can hamper post-surgery results. A candidate should also be in general good health, have realistic expectations regarding surgery results, and avoid smoking.
Best Thigh Lift Surgeons in Miami, Fl
Patients have several surgical options to consider when having thigh lifts done. In collaboration with your surgeon, you'll have an opportunity to choose an option that provides the most dramatic results with the shortest recovery time. Next, take a glance at the surgical options available to patients of Boutinic Aesthetics in Miami..
Outer Thigh Lift (Lateral)
An outer thigh lift is designed to reshape and slim the outside portions of your thighs. During an outer thigh lift procedure, the surgeon creates an incision in the groin area that extends to the hips and lower back.
Inner Thigh Lift (Medial)
The inner thigh lift is the most common type of lifting procedure for the legs. Designed to address sagging skin in the inner thighs, the inner lift procedure involves an incision that goes from the groin toward the knee.
The vertical lift is often recommended for patients looking to address a large amount of excess skin that covers the entire thigh area. Considered a more invasive procedure, the vertical thigh lift requires a larger incision that extends from the groin down to the knees.
If you have a minimal amount of excess fat and skin concentrated solely in the upper-inner thighs, the mini thigh lift can be an excellent option for getting the results you want with fewer incisions. During a "mini" thigh procedure, a single incision is made in the groin area.
Also known as a butt lift, the posterior lift is commonly used to reduce the appearance of cellulite covering the lower buttocks and back of the thighs. Once skin has been removed, the surgeon will reposition tissue to create a tight, lifted appearance. It's common to combine a posterior lift with liposuction.
A spiral thigh lift procedure may be recommended if you're trying to reshape your thighs following dramatic weight loss. Using a small incision under the buttocks, the spiral lift technique removes excess skin throughout the anterior, upper, and posterior thigh areas. The spiral procedure also has a 360-degree lifting effect.
The scarless thigh lift is a nonsurgical option for lifting and tightening the thighs. It is a great option if you're a person with minimal loose skin who would like to avoid thigh lift surgery scars. The scarless lift is performed using a Radio Frequency (RF) liposuction that melts away fat cells and papillary dermis for a slimming, tightening effect. In addition to creating immediate fat loss, RF-assisted liposuction also triggers the body's collagen production for a long-term tightening effect.
Thigh Liposuction vs Thigh Lift Surgery
Liposuction can be an ideal option for avoiding surgery when a patient specifically wishes to address fat pockets in the thighs. While liposuction can be exceptional for tightening, slimming, and contouring the thighs, it cannot address skin wrinkling or drooping. Only thigh surgery can eliminate excess skin.
Your Thigh Lift Consultation
The best way to discover if thigh lift surgery is the best option for slimming and contouring your legs is to book a consultation for a thigh lift in Miami at a plastic surgery clinic. During your consultation, you'll meet with a surgeon to discuss your goals, health history, questions, and more. A surgeon will help you to set up realistic expectations for what this surgery can achieve. You will also learn more about what to expect if you decide to pursue a thigh lift.
Can a Thigh Lift Be Combined With Other Procedures?
Absolutely! Many people seeking full-body makeovers combine thigh lifts with tummy tucks, liposuction, butt lifts, arm lifts, and breast lifts. The benefit of combining procedures is that you can bundle your recovery time. Our team of talented surgeons can help you select procedures to help you achieve your aesthetic goal.
If you're ready to make a change that will allow you to feel more confident about showing your legs to the world, the surgeons at Boutinic Aesthetics can offer a variety of thigh-lifting procedures to help you reach your goals. An acclaimed plastic surgery clinic serving South Florida, Boutinic is staffed with experienced and trusted surgeons with 20 years of experience each. Located in Miami, our state-of-the-art clinic services clients from around the country seeking a variety of procedures from highly trained, board-certified plastic surgeons.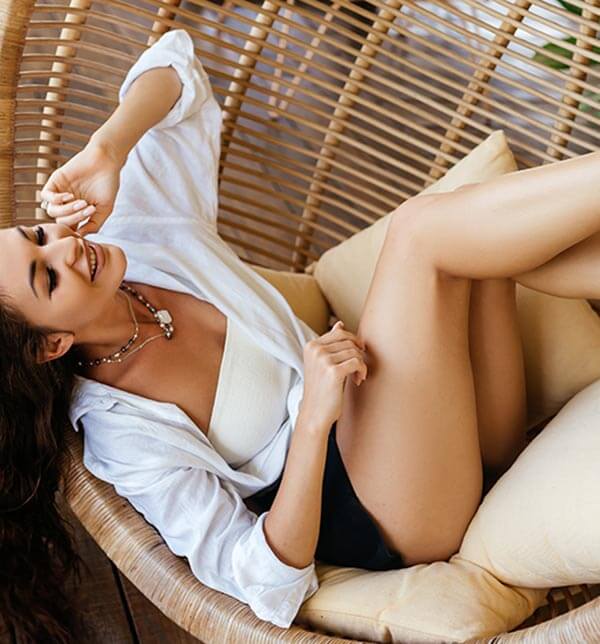 Rest assured that you'll be provided with detailed instructions for your post-op recovery plan when you book your surgery with Boutinic. You may be instructed to wear compression garments for up to four weeks following surgery to control swelling.
Generally, patients are instructed to limit physical activity for two weeks following thigh surgery. Strenuous activity should be avoided for three to four weeks. However, many patients are able to return to their jobs within a week of surgery.
Patients are eager to know if they can sit immediately following a thigh lift. Generally, sitting after a thigh lift is considered safe when the patient can sit comfortably without putting excessive stress on the incision areas. You will be provided specific instructions for how to handle sitting based on the specifics of your surgery. In some cases, bedrest may be recommended to avoid putting strain on incisions.
How Much Does a Thigh Lift Cost in Miami?
According to the American Society of Plastic Surgeons, the average cost of a thigh lift is $5,355. In Miami, most patients pay between $5,000 and $11,000 for this procedure. Boutinic's patients pay around $4,000 to $5,000 for cosmetic thigh surgery. Thigh lipo prices start at $1000 and vary if you add other procedures or Lipo areas.
The Boutinic team believes that everyone should be able to make the changes they desire to feel confident in their own skin. That's why our boutique plastic surgery clinic in Miami offers financing options through PatientFi, United, and Alphaeon. Using our in-house layaway plan, many patients make 36 monthly payments after putting down just $250. Talk to us about making your thigh lift in Miami affordable!
Contact a Thigh Lift Surgeon Today
Don't hide your legs for another day! The Boutinic surgical team can help you find the right technique for slimming, contouring, and shaping your thighs. Call our clinic today for a thigh lift consultation in Miami.